Acamm's Lodge Mongu
Situated just 10 minutes from the heart of Mongu, Acamm's Lodge Mongu offers luxurious modern accommodation in a beautiful and tranquil environment with stunning scenery. The gardens make an ideal venue for private functions. Acamm's Lodge Mongu has a beautiful marquee available for hire for outdoor weddings and conferences. And the onsite green house supplies an array of flowers and plants, as well as flower accessories such as pots, artificial plants and decorations.
Function venue
Acamm's Lodge Mongu is a beautiful destination with gorgeous landscaping. It's ideal for weddings, birthday parties, product launches and cocktail parties. There is a supervised play park with a pool, jumping castles, slides and swings. And adults can cool down in the ultra-modern pool and enjoy delicious meals at the onsite restaurant.
Acamm's Lodge Mongu is an ideal venue for celebrations with family and friends in a tranquil and relaxed environment. The lodge aims to provide the very best surroundings, facilities and activities to suite all tastes. The bar at Acamm's Lodge Mongu offers a wide range of alcoholic and non-alcoholic beverages. The lodge offers 24 hour security to ensure you and your valuables are safe. The spacious parking area is also secure. With a fully operational genset on standby, Acamm's Lodge Mongu ensures that all events take place without power interruptions.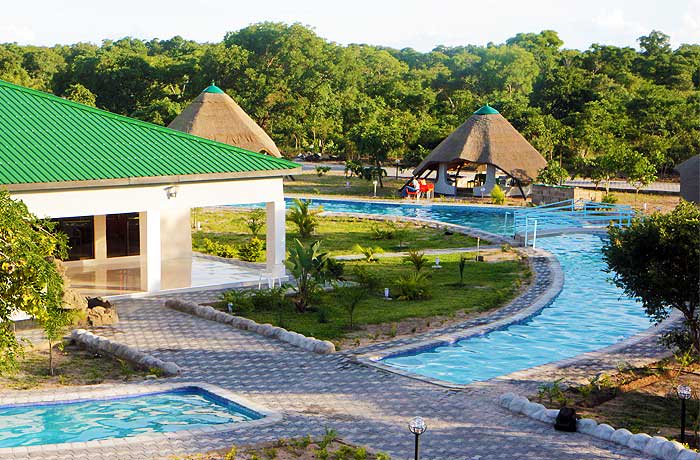 Acamm's Lodge Mongu · Function venue