Aesthetic Studio Bliss
For the first time in Zambia, Aesthetic Studio Bliss introduces the only aesthetic clinic where anyone can look ten years younger in as little as ten minutes. Some individuals may feel their outside appearance does not always match the vibrancy they feel on the inside, hence Aesthetic Studio Bliss services. Its registered medical doctors perform the procedures that transform you into who you were always meant to be.
Medical spa
Aesthetic Studio Bliss's aesthetic medicine focuses on satisfy the desires of individuals to look and feel younger by using non-invasive and minimally invasive procedures. Medical procedures include botox for both men and women and dermal filler injections, liquid facelifts, mesotherapy, hair treatments and massages.
Aesthetic Studio Bliss's botox and dermal fillers injection is their exclusive procedure. Their liquid facelift is an alternative to plastic surgery, making you look ten years younger in just ten minutes. Botox Used medically to treat certain muscular conditions and cosmetically to remove wrinkles by temporarily paralysing facial muscles. Liquid facelift Used to lift and contour facial features. A non-surgical procedure undertaken to accomplish a gentle lift of individual or overall facial features. Mesotherapy A non-surgical cosmetic medicine treatment that employs multiple injections of pharmaceutical and homoeopathic medications, plant extracts, vitamins and other ingredients into subcutaneous fat. Dermal fillers These help to diminish facial lines and restore volume and fullness in the face. Procedures include
Botulinum toxin injections (botox, dysport, xeomin) – used to remove lines and wrinkles on the forehead, above and between the eyebrows, around the eyes and on the neck
Dermal fillers (juvederm, restylain) – used to smooth outlines between the nose and the mouth, for chin line correction and increasing the volume of the lips
Liquid facelift (an exclusive procedure used as alternative to plastic surgery) – removes wrinkles, plumps up the skin, breaks-up pigmentation and brightens the complexion
Chemical peels – used for improving the appearance of the skin and reducing uneven pigmentation and acne
Mesotherapy – an injectable complex for face and body skin rejuvenation
Facial yoga – a form of exercise that tones and tightens your face
Massages – rubbing and kneading of muscles and joints of the body with the hands, especially to relieve tension or pain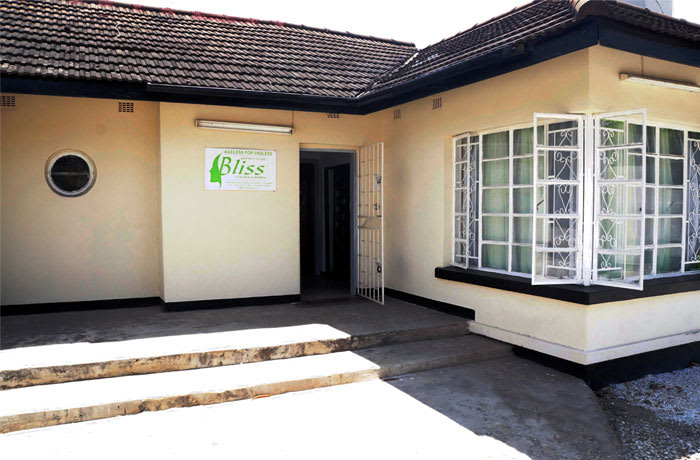 Aesthetic Studio Bliss · Medical spa