Incorporated in 2013, Africanza Lodge and Restaurant is conveniently located in the suburb of Parklands in Kitwe, 5 minutes from the town centre and 2 minutes from Mukuba Mall. The lodge offers serene surroundings punctuated with lush trees and a restful mini garden in an elegant and mature setting. It also provides an ideal venue for your personal and business meetings, corporate functions and other private gatherings. The restaurant serves local and international cuisine.
Lodges
Africanza Lodge and Restaurant offers 10 beautifully appointed rooms ranging from standard doubles, executive doubles to family suites. All rooms are en-suite with DSTV, complimentary tea and coffee making facilities, climate control, TVs, mosquito nets, fridge and a free high speed wireless internet facility.
Africanza Lodge and Restaurant provides a unique atmosphere of freshness and tranquillity. All rooms are well appointed, stylish and comfortable. The rooms also have exquisite ethnic decor, stunning en-suite bathrooms and state-of-the-art fittings. The friendly staff are readily available to take care of all your special requirements.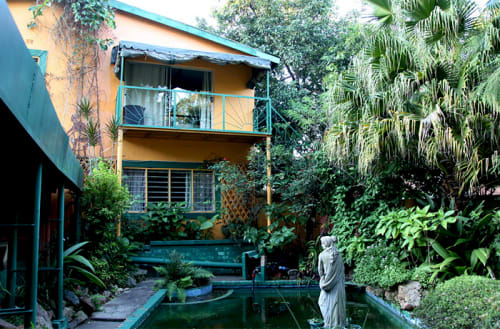 Africanza Lodge and Restaurant · Lodges
Casual dining restaurants
Africanza Lodge and Restaurant values fresh ingredients, excellent preparation and presentation. The restaurant's atmosphere is relaxed, casual and provides a great experience. Guests can eat in the lively indoor dining area or choose the outdoor area that overlooks the mini gardens and a fish pond.
Africanza Lodge and Restaurant is committed to producing simple dishes using locally sourced ingredients. Guests can enjoy drinks from their well stocked bar, serving local and international lagers, ciders, wine, spirits and softies.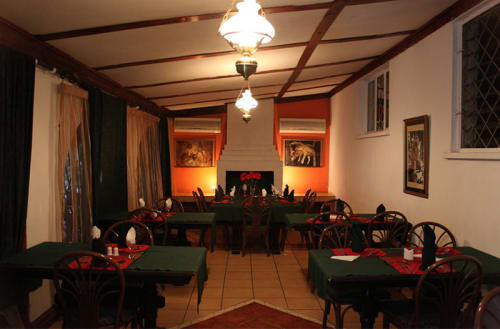 Africanza Lodge and Restaurant · Casual dining restaurants
Function venues
Africanza Lodge and Restaurant offers a beautiful function venue that can easily suite a variety of occasions. The lodge has spacious landscaped grounds for hire which are suitable for weddings or private parties. With vast experience, their coordinators are available to advise and help customers with all the details for their event.
Africanza Lodge and Restaurant is the perfect venue for any type of event from conferences to year-end functions or theme parties. All events can be tailored to meet your needs with innovation and creativity. Their in-house catering teams will cater to all requirements, tailoring menus to meet your budget and culinary choices. The team works very hard to ensure that every detail is paid special attention to and your guests go away satisfied.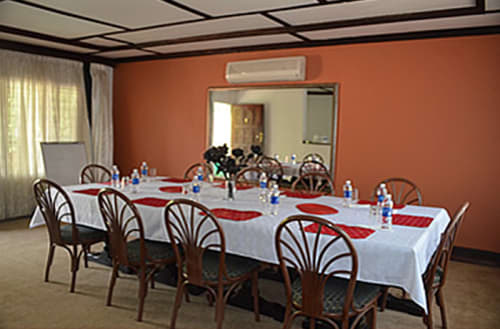 Africanza Lodge and Restaurant · Function venues