Afrikolor Batiks
Afrikolor Batiks is an ideal gift shop destination for anyone looking for handmade pieces of furniture, ceramic pottery or printed fabrics. The company is specialised in hand printed batiks and stoneware pottery. It is dedicated to delivering pieces that add a unique flair to a client's wardrobe or a home. For over 17 years, Afrikolor has consistently delivered hand printed batiks and stoneware pottery. Each piece is designed by a highly skilled craftsman. Clients can book studio time and make or paint their own pottery.
Gift shops and Souvenirs
Afrikolor Batiks is the ideal destination for those looking for distinctive products. It has a wide selection of gift ideas and is able to make custom orders according to specific tastes and needs. The fabrics are so unique that no two pieces printed on the same day or dyed at the same time, are ever alike.
Afrikolor batiks
Afrikolor is passionate about colour and is dedicated to producing unique products such as hand printed and dyed cotton, rayon and denim fabrics.
Afrikolor is a fully Zambian owned company. The fabrics are of the highest quality. In fact, fabrics have been known to last as long as the company has been around.
Afrikolor information
Hand printed batiks and stoneware pottery
All products are handmade
All pottery is made from 100% Zambian clay
Pottery and stoneware products are lead free
Dishware is microwave safe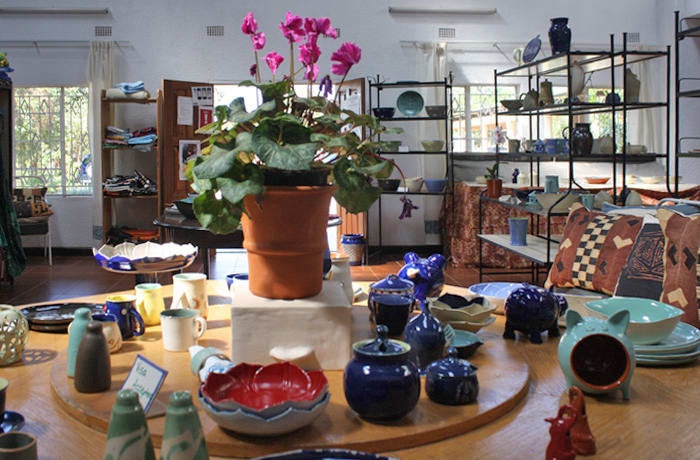 Afrikolor Batiks · Gift shops and Souvenirs
Arts and Crafts
Over the past two years Afrikolor has extended its passion for handmade products by including ceramics in its product portfolio. Every piece of pottery is individually hand made and made entirely from Zambian clay. All stoneware and clay products are lead free and dishware and microwave safe.
With each piece handcrafted in their studio, Afrikolor creates beautiful ceramics including mugs, tea pots, side plates and bowls. The company has assembled a multi skilled and efficient team of craftsmen capable of working with various ceramic bodies and techniques. Afrikolor aims to be the most preferred handmade ceramics manufacturer in Zambia with a focus on creativity and quality through innovation, while keeping its client's interests at heart.
To those that want to make or paint their own pottery, Afrikolor offers the use of its facilities. Clients can book studio time and make use of the Afrikolor potters.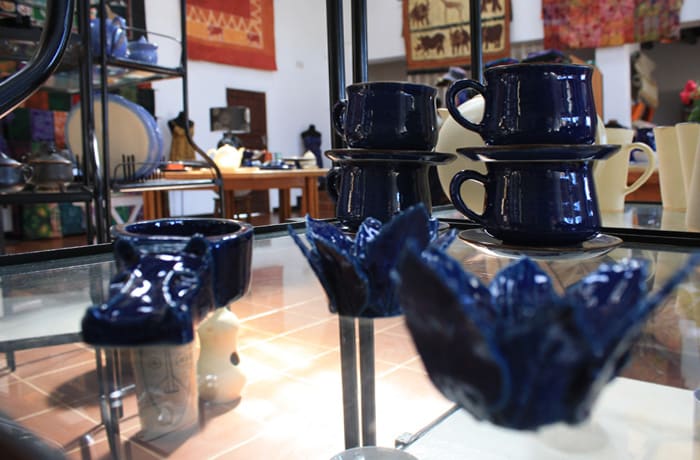 Afrikolor Batiks · Arts and Crafts