Afro Egypt Engineering
Afro Egypt Engineering offers property improvement services for both residential and commercial properties. They specialise in the supply of glass, steel and aluminium cut to clients' specifications and are currently the only supplier of tempered glass in Zambia. The company also supplies and fits high quality affordable wall mounted air conditioners. Their team of experts carries out office partitioning and provides aluminium cladding services. Afro Egypt Engineering uses new improved technology to achieve the very best quality.
Aluminium windows and doors
Afro Egypt Engineering fabricates and supplies cut glass, tempered glass, aluminium windows and doors, and steel to any specification required. These products are used for the improvement of residential and commercial properties across Zambia.
The main advantage of aluminium windows is the slimline frames materials inherent strength. This enables designs in a contemporary styling, showing off maximum glass area which in turn provides more light and increased viewing areas. The strength of aluminium makes it ideal for large glass areas such as sliding patio doors. Aluminium window frames are also virtually intruder proof and ideal for use in bi-folding doors, a popular feature for a contemporary home design. Additionally, windows and doors using aluminium never absorb water, rot or rust.
Machinery used by Afro Egypt Engineering
Afro Egypt Engineering uses state-of-the-art machinery to ensure quality work. In particular, the company has a glass edging machine used to smooth glass edges and is ideal for making frameless glass doors or windows.
Afro Egypt Engineering has four aluminium processing machines:
Cladding machine: Used in painting the aluminium cladding to any colour according to specifications
Saw machine: Used to cut the aluminium to specified size
Folding machine: Used to fold the aluminium
Bending machine: Used to shape the aluminium according to specifications
Afro Egypt Engineering offers the following products:
Aluminium doors
Aluminium windows
Aluminium profiles and accessories
Stainless steel staircases and handrails
Glass and glass decoration
Tempered glass
Laminated glass
Air conditioners
Plastic chairs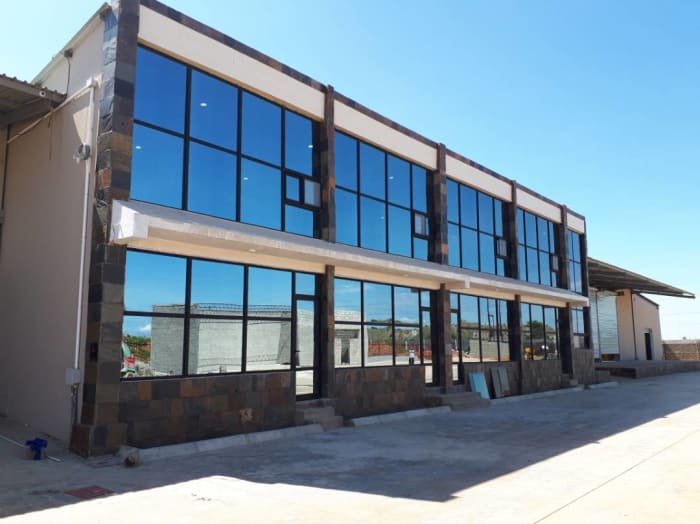 Afro Egypt Engineering · Aluminium windows and doors
Property improvement
Afro Egypt Engineering provides a selection of high quality affordable products for the improvement of homes, offices and shops. The company can improve the efficiency of your working environment by installing office partitions. Afro Egypt Engineering also installs security grills for windows and shop fronts.
Office partitions
Afro Egypt Engineering office partitions allow clients to create more office space while maintaining privacy. The company has an extensive range of partitioning that can be used to create stylish, modern and functional office interiors.
Aluminium cladding
Afro Egypt Engineering offers aluminium cladding for both interiors and exteriors. This high-quality cladding creates a protective layer over the underlying material. Afro Egypt Engineering has state-of-the-art machines and qualified personnel for the job, and the cladding can be painted in a choice of colours.
Afro Egypt Engineering has a wide range of glass types namely:
Clear glass: Available in 4mm, 6mm, 8mm and 10mm
Tinted glass: Available in 4mm and 6mm, colour choices are bronze, green and blue
Reflective glass: This type of glass allows you to see what is outside but people outside are not able to see in, available in bronze, in 4mm and 6mm sizes
Obscure glass: This type of glass is mostly used in shower rooms, available sizes are 4mm, 6mm and 8mm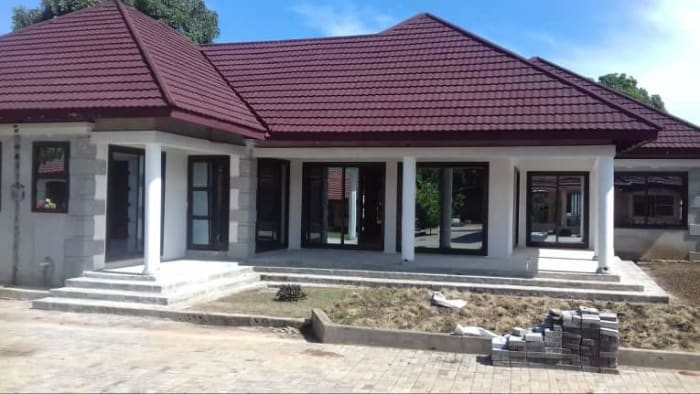 Afro Egypt Engineering · Property improvement
Refrigeration and Air conditioning
Afro Egypt Engineering also supplies air conditioning units. The company has chosen Unionaire brand which is equipped with the highest-quality technology for production and quality control, Unionaire earned its place in the top 10 manufacturers worldwide in the field of air conditioning systems.
Air conditioners
Afro Egypt Engineering supplies a range of domestic and commercial air conditioning units. The company is an official supplier of the Unionaire brand of air conditioners. These units are 12000, 18000 or 24000 BTU capacity. Two types are available:
Wall mounted air conditioners
Aesthetically pleasing to suit any decoration
Energy saving with low power consumption
Emits low noise
Cassette air conditioners
Elegant design with ceiling recessed unit and attractive ceiling panel to suit any décor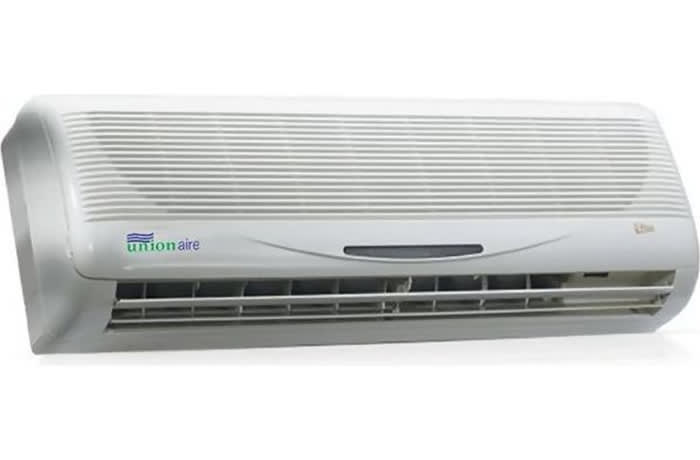 Afro Egypt Engineering · Refrigeration and Air conditioning