Agrico
This company offers motorised water pumps and piping through the Agrico network of agricultural irrigation equipment brands and provides an installation and maintenance service for farms, gardens, schools, plant nurseries, golf courses and sports clubs. Agrico (formerly Big Red Machines) also develops drip, micro, sprinkler, centre pivot and turnkey irrigation systems and provides top quality tractors and agricultural equipment, with a mobile service team for emergency field repairs.
Irrigation equipment
Agrico is a well-established South African company, with more than 100 years of service in irrigation systems. The company's products and services measure up to the highest standards of quality and include pumps, motors, sprinklers, centre pivots and piping installations, all available from Agrico in Zambia.
Irrigation products
Agrico develops drip, micro, sprinkler, centre pivot and turnkey irrigation systems.
Naan sprinklers are designed for agricultural use as well as lawns and gardens.
Anjet micro sprinklers range from 90 to 360 degrees and include micro spinners.
The range of Dorot electric control valves includes hydraulic globe 500 series valves, hydraulic globe 300 series valves, hydraulic weir valves, plastic and PVC valves, air valves, butterfly valves, gate valves, back flushing valves, pressure reducing valves, screen filters and water meters.
The Nelson 3000 series line of central pivot products is a range of advanced sprinkler systems that include pivot sprinklers and pressure regulators. The modular design allows for the development of sprinkler packages for clients' specific needs. A unique quick-change, easily identifiable nozzle allows for easy flow rate adjustments in the field. These systems can irrigate up to 200 hectares of crops at a time.
Flomax foot valves
Irritrol irrigation computers and valves
Small solar-powered centre pivots now available
Agrico now offers a smaller 2 hectare towable solar pivot systems, complete with solar pumping options. These are driven by water, not electricity and are an example of Andrag engineering (Paul Andrag was the founder of Agrico Machinery (Pty) Ltd). This pivot can irrigate up to 6 hectares of land in a week, ideal for small but ambitious farmers who do not have access to the electrical grid or who wish to be independent of the grid.Irrigation information
Naan sprinklers
Anjet sprinklers
Dorot electric control valves
Nelson 3000 series central pivot products
Flomax foot valves
Irritrol irrigation computers and valves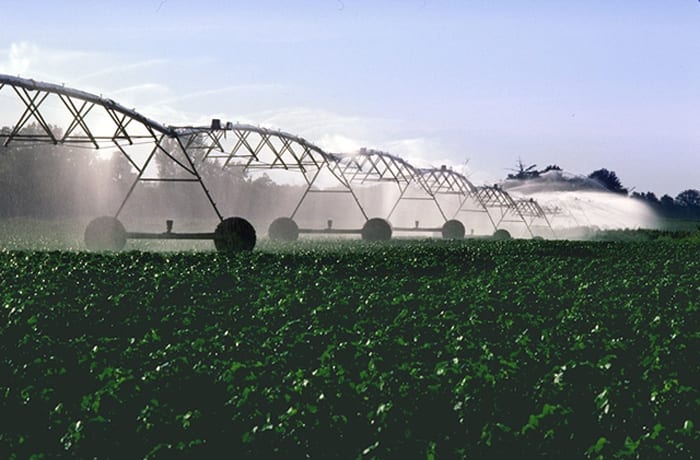 Agrico · Irrigation equipment
Agricultural equipment
For a complete range of agricultural equipment, go to Agrico where you'll be able to purchase many of the most well-known brands in the industry. Agrico supplies implements, Case IH tractors, TCM forklifts and more, with parts supplied by Northmec.
Types of equipment supplied by Agrico
Agrico 4+ series tractors
Agrico Gason planter (air seeder)
Boom sprayers
3 PT sprayers
Mist blowers
Agrico rippers
T1000 reset rippers
T800 rippers
LT rippers
T 1250 ripper
HD rippers
Agrico D710 disc harrow
Agrico D630 disc harrow
Agrico rotacut slashers
Dam scoops and scrapers
Seed bed rollers
Agrico row crop cultivators
Stalk choppers
6.3T and 10T trailers
Agrico track filler (for centre pivot track ruts)
The professional Agrico staff can help you find cost-effective solutions to your specific needs. The company offers a range of spare parts and service kits for all of the implements that they supply. Mobile service teams provide a quick and efficient field repair service to eliminate costly down-time.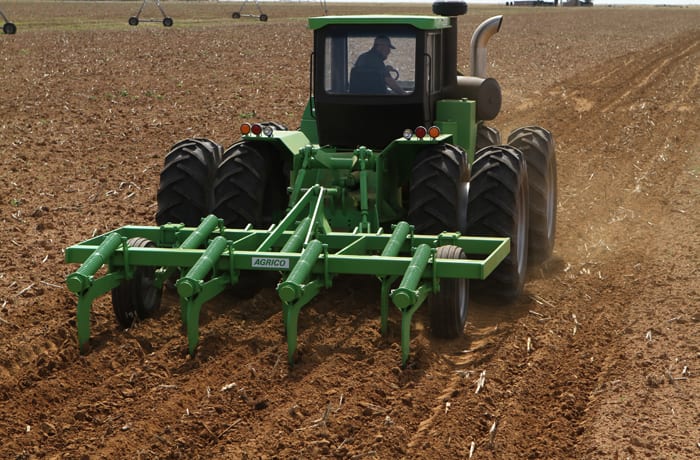 Agrico · Agricultural equipment