Air Namibia in Zambia
Five times per week Air Namibia, the national airline of Namibia, flies from Lusaka to Windhoek, Namibia's capital. From Windhoek you can connect to Katima, Ondangwa, Rundu and Walvis Bay in Namibia, several other African countries and USA, Europe, Scandanavia and Ukraine. The airline serves as a gateway to all, via its home base-Windhoek. The airline offers an excellent customer service and maintains high safety standards. Founded in 1947 as South-West Airlines.
Flights
Air Namibia enables its international passengers to reach many destinations within Southern Africa with ease. Whether you final destination is Namibia, South Africa, Botswana, Ghana, Zimbabwe, Zambia or Angola, Air Namibia serves as a gateway to all via its home base - Windhoek.
Using the airbus A340 aircraft, Air Namibia offers intercontinental flights from Frankfurt, Germany that are non-stop or overnight. The network is ideally coordinated to save their passengers valuable time, especially when making local connections within Namibia. The airline has connections with British Airways to and from Frankfurt with a range of several daily flights fitting to guarantee a smooth transfer in Frankfurt. Choose from as many as seven daily flights with British Airways to and from Frankfurt.
Air Namibia provides an excellent customer service with their friendly multilingual cabin crew. Enjoy a selection of international cuisine and beverages as well as entertainment programs in German and English.
Maintenance of the entire fleet is performed regularly by their own technicians in Windhoek and by their well-known partner Lufthansa Technik in Frankfurt.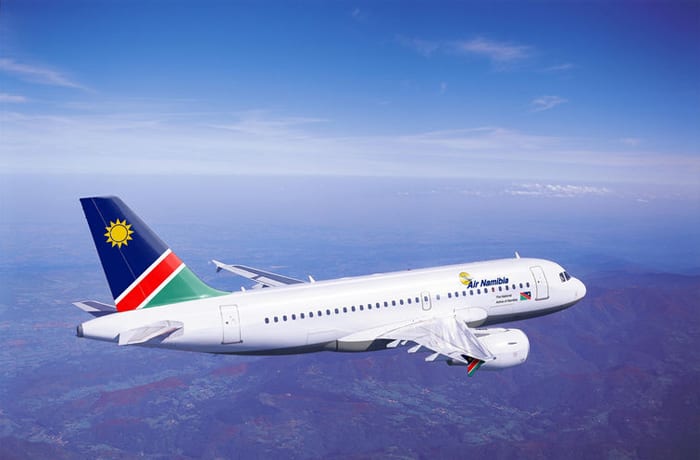 Air Namibia in Zambia · Flights