Amalgamated Dress Zambia Ltd
Established in 1976, Amalgamated Dress specialises in the manufacture and supply of quality protective wear, industrial uniforms and corporate clothing. The company is widely recognised as a provider of skin friendly and durable garments across african countries including Zimbabwe, Democratic Republic of Congo and Malawi. Their specialised team has vast experience in personal protective equipment (PPE). All products adhere to the South African Bureau of Standards (SABS).
Specialist clothing
Amalgamated dress offers durable and affordable protective clothing with a variety of fabric choices to choose from. The company supplies a full range of personal protective equipment (PPE), disposable, chemical protective clothing suits, flame-resistant and heat protective clothing as well as woven and anti-static clothing.
Amalgamated Dress garments are designed with quality materials ensuring the end user is properly safeguarded against potential hazards. The company offers complete head to toe protection ranging from modern safety spectacles and goggles, work suits, boots, gloves, safety helmets, earplugs and muffs, overalls, aprons and dust coats.
Amalgamated Dress sources its products from reputable brands including Prosafe, 3M Jonsson Workwear, Shosholoza. The company aims to deliver quality, branded products at affordable prices. The team is able to make custom made work suits upon request. All products guarantee comfort and withstand various conditions.Amalgamated Dress products
Safety spectacles
Goggles
Work suits
Boots
Gloves
Safety helmets
Earplugs and muffs
Overalls
Aprons and dust coats
Reflective clothing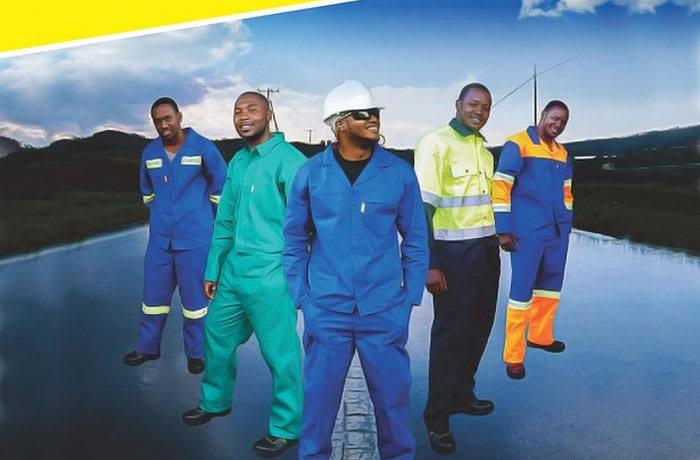 Amalgamated Dress Zambia Ltd · Specialist clothing