The Arena
With a wide array of alcoholic and non-alcoholic beverages, The Arena has a terrific atmosphere in which you can relax with friends, family and co-workers while enjoying great music. This pub provides patrons with exceptional service, a mature crowd and excellent cuisine. Sports lovers can watch their favourite games on strategically-placed television sets, and there's a beer garden open 24/7. The Arena is the ideal venue for people to unwind, giving them an experience so enjoyable they keep coming back for more.
Pubs and Bars
The Arena provides unparalleled indoor and outdoor entertainment. It has state-of-the-art sound and light systems, with deejays playing a diverse range of music genres. The Arena is undoubtedly one of the most exclusive night venues in Zambia, with top local musicians, a VIP chat room, main bar and dance floor, and mini casino.
The Arena offers a multi-faceted experience for various patrons. The pub boasts a style that complements the modern luxury aesthetic, while including elements that are altogether unique. The Arena has a VIP suite with custom amenities for more intimate gatherings. With well-trained bar staff, this pub is stocked with the very best beverages.
Whether a patron wants to enjoy a quiet setting or the outdoors, or party the night away in their high energy club, The Arena has them covered. At The Arena quality is key. The venue ensures guests feel comfortable expressing themselves and enjoying themselves.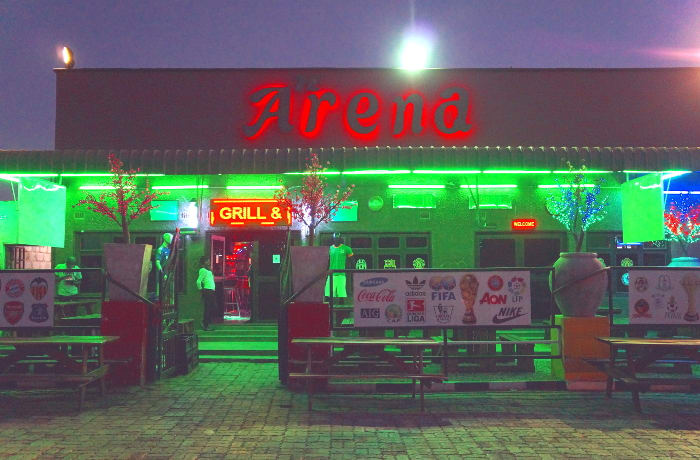 The Arena · Pubs and Bars