BVMS Biotech Ltd
BVMS Biotech is a young, dynamic and rapidly growing company that supplies benchtop science equipment and medical supplies specifically for laboratory use. This company also specialises in consulting services and tailor-made workshops related to HIV/AIDS, immunology, stem cell science and public health. BVMS 's vision is to improve the quality of healthcare diagnostics through the services it provides. This company is driven by quality, flexibility, speed and a competent team.
Medical equipment and supplies
With years of experience in providing quality laboratory equipment and medical supplies, BVMS Biotech ensures that its clients' needs are met efficiently and effectively. Products include vortex product mixer, pipettes, flammable liquid cabinets, autoclaves, glucometers, manual centrifuges and rapid diagnostic malaria test kits.
Delivery of client equipment is efficient and punctuality is observed from the time of the order to delivery. To ensure quality, all BVMS Biotech products are designed, manufactured and marketed to ISO 9001:2008. The company specialises in the supply of the following products for laboratory use:
Vortex product mixer, with a variable speed control ranging between 200 rpm (gentle mixing) and 2500 rpm (for vigorous agitation); intermittent or continuous modes, and other various modes. This mixer is ideal for a range of tubes and easy to clean.
Pipettes (automated and manual) that give precise and accurate results, and a good standard for reproducibility. Variable speed ranging between 200 and 2500 rpm. Volume ranges are 5ul to 1000ul (though other volumes can be provided on request).
Flammable liquid cabinet made of incombustible laminated steel, with a capacity of four 2.5 litre Winchester bottles.
Autoclave (portable) using 7 or 10 Kw heaters, and has a capacity is 50 litres.
Autoclave (electric and non-electric) achieving a temperature of 126 degrees, with an approximate capacity of 39 litres.
Glucometer which displays a range 25 to 399 mg/dl. Manual centrifuge having a bench top 8 plate swing with buckets, 15 to 20mm tubes and a speed of 1000 rpm to 4800 rpm.
Haemoglobin meter with a range of HB 201 microcuvettes. Rapid diagnostic test kit malaria, approved by the World Health organisation (WHO) for use in Zambia.
RPR shaker, powered by electricity, specifically for specimen mixing and reagent on RPR cards.
Spirit lamp – a glass alcohol lamp with cap and metal wicket holder. Binocular microscope with DIN Objectives are x4, x10, x40, x100; the spring loaded system achieves x40, x100, x100 with oil immersion.
Laboratory stools which are revolving and height adjustable, with thick foam seats, a back rest and a foot rest.
Timer – 1 to 2 hour mechanic timer, with intervals of one minute.
Triple beam balance with single suspended pan with diameter 90mm, this balance is manually operated, with a sensitivity of 0.1g and capacity of 3000g.
Water distiller producing pure, pyrogen-free distilled water for hospital lab and pharmacy use. Its distillation rate is 4.3 to 4.5 litres per hour.
Water filter – a free standing gravity type, with four filter candles, it has a capacity of 80 litres per day at the rate of four litres per hour with standard water input.
Gloves – small, medium and large (powder free)
Wipes by Kimberly Clark – jumbo, economy jumbo or paper.
Chemicals – Sodium Hypochlorite (JIK), Ethanol and Methylated spirit
Containers, various – stool containers with scoop, sputum containers, universal screw cap cpmtainers (20ml)
Filter paper – medium and large
Microscope with cover slips, frosted end slides and screw cap micro tube (2ml)
Vacutainers and accessories – 4ml and 5ml, with plain red tops, EDTA, Fluoride Oxalate, L.Heparin. Also Vacutainer holders, Vacutainer needles (21g).
Other products and services supplied by BVMS Biotech include:
Disposable biohazard/autoclave bags
General labware (glass and/or plastic)
Hand tally counter
Laboratory chemicals
Sutures
Uninterrupted power supply (ups)
X-ray films
Health and safety training
The BVMS Biotech team has worked with the Ministry of Health and collaborated with global partners such as Global Fund, USAID, CHAI, CHAZ, and various non-governmental organizations. BVMS Biotech Ltd products and services
Autoclaves
Binocular microscope
Chemicals
Containers
Disposable biohazard/autoclave bags
Filter paper
Flammable liquid cabinet
General lab ware (glass and/or plastic)
Gloves
Glucometer
Haemoglobin meter
Hand tally counter
Health and safety training
Laboratory chemicals
Laboratory stools
Manual centrifuge
Microscope
Pipettes (automated and manual)
Rapid diagnostic malaria test kit
RPR shaker
Spirit lamp
Sutures
Timer
Triple beam balance
Uninterrupted power supply (ups)
Vacutainers and accessories
Vortex product mixer
Water distiller
Water filter
Wipes
X-ray films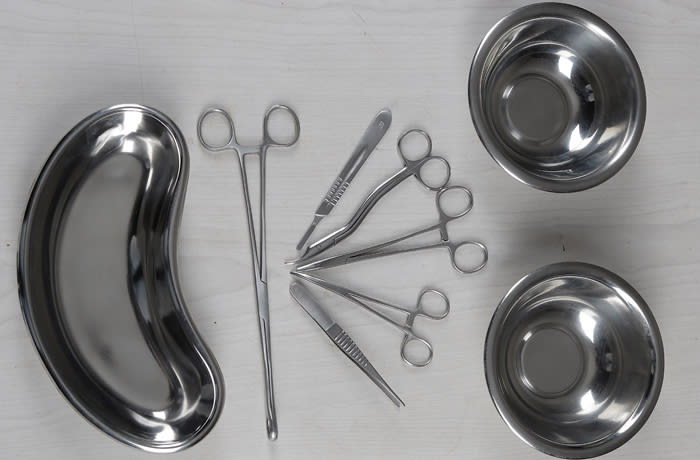 BVMS Biotech Ltd · Medical equipment and supplies