Coffee Culture and Co.
The relaxing Coffee Culture and Co. on the corner of the Woodlands Shopping Mall in Lusaka, Zambia, offers customers an unapologetically American coffee house experience. Enjoy a snack, lunch or just a really good cup of coffee. A quality outside catering service with delivery is also available. Coffee Culture's specialities include American-style deli sandwiches, fresh fruit smoothies, ice cream treats and not to be missed signature bagels.
Cafe
Coffee Culture and Co. is a modern cafe that exudes the feel of an American coffee shop — chalkboard menus hanging over the lunch counter, leather sofas and high tables. This cafe is committed to providing quality coffee, pastries, American deli-style lunch options and great customer service.
The Coffee Culture staff know the coffee bean from tree to cup. Coffee Culture is contributing to the growth of the coffee industry in Zambia by working in close collaboration with the Zambia Coffee Growers' Association to raise awareness about quality coffee within Zambia as well as in the region. Coffee Culture offers piping hot filter coffee as well as an array of specialty coffee drinks brewed on demand. Coffee Culture's specialities include American-style deli sandwiches, fresh fruit smoothies and ice cream treats, and bagels. Coffee Culture uses fresh and healthy breads, cheeses, meats and vegetables from local Zambian suppliers. In addition, customers can feel good about giving back while eating out. Coffee Culture has partnered with the single mothers of the Chikumbuso Women and Orphans Project to staff its operation. A percentage of sales are donated to support the project. Outside catering and delivery Coffee Culture recently launched its catering service. From Sunday brunch to business lunch, let Coffee Culture make your next event worry-free and perfectly delicious. A sampling of items includes Coffee Culture's pastry platter, signature bagel basket, or boxed lunches ideal for your next road trip up country. Coffee Culture can deliver on-site gourmet coffee stations, with a certified coffee barista for extended events, they also offer on-site real fruit smoothie and milkshake bars for your children's birthday parties or office functions.Menu includes
Large variety of American deli-style sandwiches
Bagels served with cream cheese or butter
Cinnamon rolls, croissants and Danish pastries
Fruit puffs and muffins
Outside catering and delivery service
Breakfast box — croissant, yoghurt, fruit, natural juice
Cookie tray
Ice-cream sandwiches
Blizzard and milkshake bar
Coffee station
A dedicated coffee barista available at a nominal fee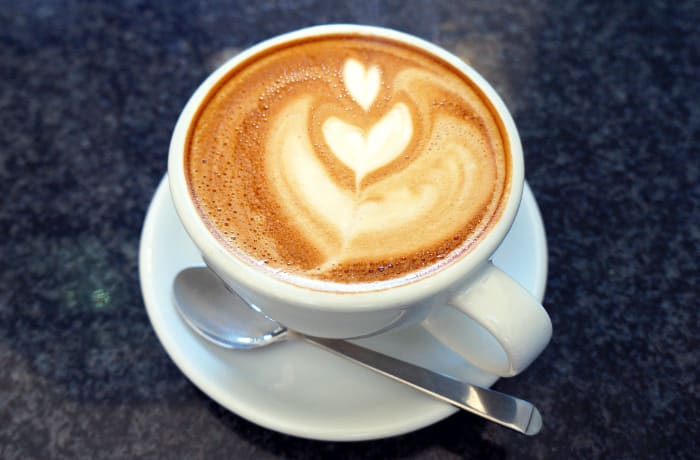 Coffee Culture and Co. · Cafe