Conmach Machinery Pty Ltd
Manufacturers of concrete blocks need look no further. This company fabricates and supplies an extensive range of concrete block and manhole making machinery. Other products are mobile, compact and portable concrete batching plants, as well as concrete mixers. Established in Istanbul, Turkey, Conmach Machinery prides itself on offering the best quality products at reasonable rates. With specialist designs and production, it provides effective solutions that meet the various needs of the construction industry.
Construction equipment
Conmach Machinery's range of concrete block making machines come in various sizes from small manual to large full automatic hydraulic. All products offered are very robust in design and require very low maintenance. The company's machines can be used to make any type of concrete block with consistent quality.
Conmach Machinery manufactures and supplies a diverse range conventional and contemporary concrete block making machines. The company is renowned for supplying quality construction machines and engineering equipment. Conmach Machinery designs its products keeping the special requirements of its clients in mind. The company believes in providing maximum customer satisfaction, giving high priority to quality, innovation and reasonable pricing. Conmach Machinery is continuously researching for new and innovative solutions to provide its customers with equipment that is in line with the evolving technology changes in block manufacturing. Products supplied include:
stationary concrete batching plants
mobile concrete batching plants
compact concrete batching plants
portable concrete batching plants
concrete mixers
concrete block making machines
concrete block moulding machines
concrete interlock making machines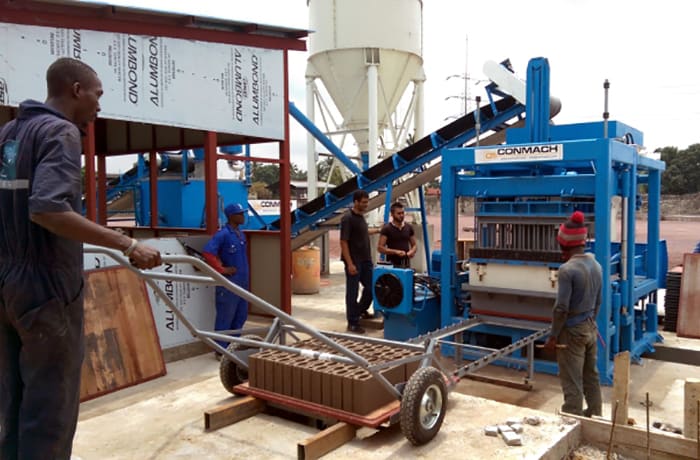 Conmach Machinery Pty Ltd · Construction equipment
Building materials
Conmach Machinery can manufacture and supply high quality concrete blocks, pavings and kerb stones, specialising in interlocking blocks. These modern concrete product manufacturing equipment use the latest technology and can be run by highly trained employees.
Conmach Machinery manufactures blocks of different shapes and sizes. All of their products are manufactured from high quality materials using reliable manufacturing methods. Quality control is one of the keys to their success. Trained highly experienced staff ensure complete customer satisfaction. Conmach Machinery equipment can provide quality building materials for small one off purchases as well as construction companies looking for bulk quantities for larger property developments.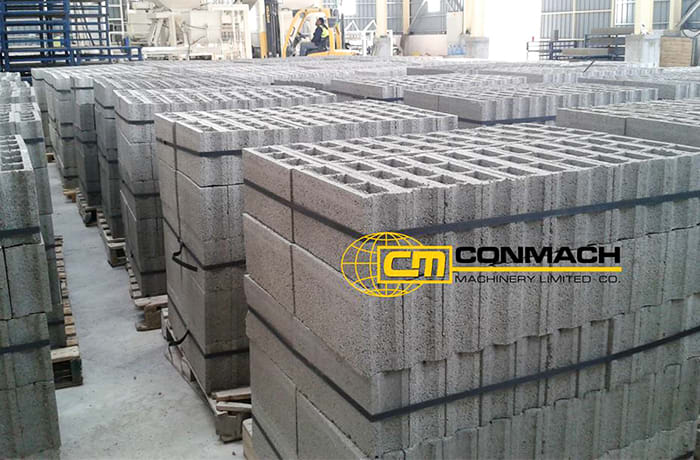 Conmach Machinery Pty Ltd · Building materials
Water reticulation
Conmach Machinery supply an extensive range of concrete pipe making machines and concrete man hole making machines. This company is able to supply special designs and productions according to customers demands. They also provide improved after sales services and spare part support.
Conmach Machinery manufactures high quality, competitive products designed to meet the requirements of the local and international markets. Their quality team further tests the machines, ensuring that clients get the perfect products. Concrete man hole making machines The manhole machines produce elements such as manhole rings, tapers, street gullies, manhole base units and seating rings for manhole systems, can all be produced on a variety of different machine ranges, depending on design and production requirements.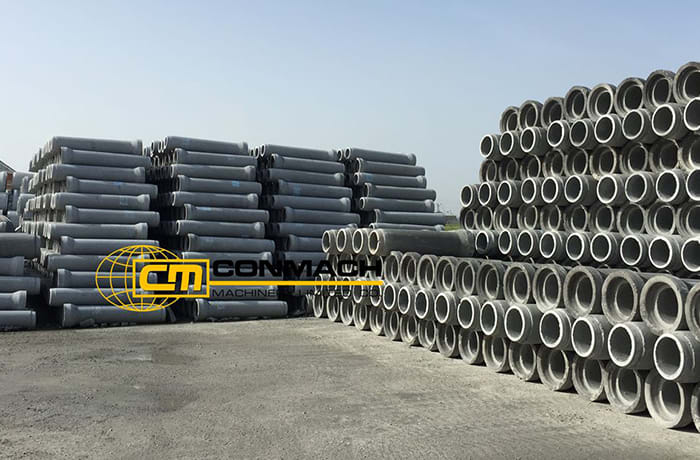 Conmach Machinery Pty Ltd · Water reticulation