Courtyard Hotel Lusaka Venue
The Courtyard Venue presents two state-of-the-art conference and banqueting rooms, ideal for luxurious business conferences or weddings with from 250 to 750 guests. Smaller conference rooms cater for 60 delegates, and the boardroom 30. Hire includes wifi, PA system and complimentary medical check-up! Televisions, projectors and screens available for hire. Courtyard Lusaka Venue is inspired and dedicated to offer great service and the highest standards of hospitality. They provide elegant conferencing facilities.
Conference venue
The Courtyard presents two state of the art conference rooms for a luxurious business experience. Conference rooms are fully equipped with wireless internet hot spots, LCD projector, PA system, plasma television, complimentary medical checkup. The conference rooms have the capacity to accommodate up to 60 and the board room 30 delegates.
Offering two large conferences & banqueting venues for weddings, accommodating up to 250 guests each and can be transformed into a bigger venue to accommodate up to 750 guests. Big or small, adventurous or conservative, lavish or simplistic, the courtyard has it all. The two conferencing facilities offer different decor arrangements that can be set up to meet a selection of various meeting events.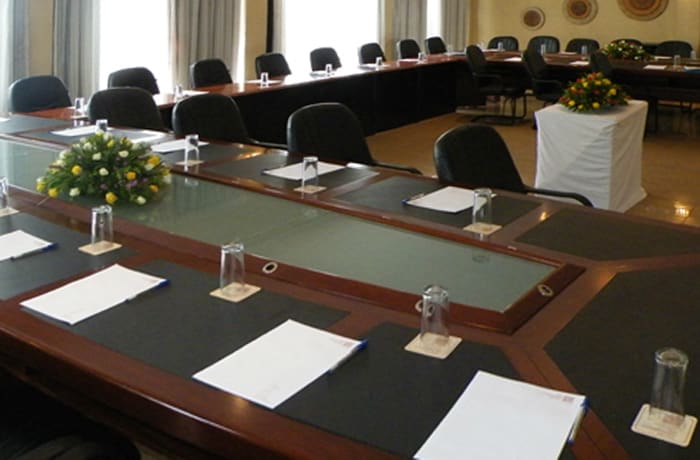 Courtyard Hotel Lusaka Venue · Conference venue