Creamy Inn
Creamy Inn is renowned for its delicious, creamy ice cream that is available in a delectable selection of cones, cups, sundaes, milkshakes and waffle toppings. The brand is loved by young and old alike and is the perfect reward while shopping, as well as a destination for the whole family. Creamy Inn's flexibility allows it to have a diverse footprint of varying types of outlets, from a stand-alone store in a shopping mall to a kiosk on a high street.
Take away restaurant
With a variety of flavours to pick from, Creamy Inn's delicious soft serve is the secret ingredient that goes into every product, mixed with a choice of indulgent toppings. This is where every indulgent craving is satisfied and will have you returning for more!
You can find Creamy Inn at the following outlets;
Creamy Inn Woodlands, Lusaka
Creamy Inn Church Road, Lusaka
Creamy Inn TwinPalm Mall, Lusaka
Creamy Inn Northmead, Lusaka
Creamy Inn Livonia, Mumbwa Road-Lusaka West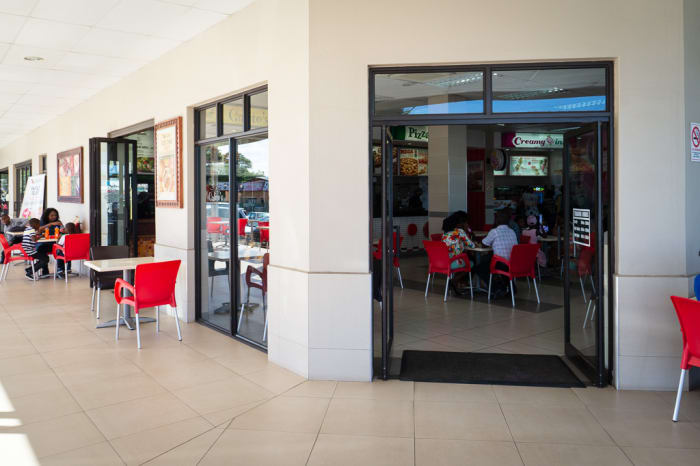 Creamy Inn · Take away restaurant