Ctrack Intelligent Solutions
Ctrack Intelligent Solutions offers reliable tracking and management solutions for vehicle fleets and other assets. The company specialises in the research, design, development and manufacture of high tech GPS and GSM systems to suit different consumer and industry sector needs. In addition Ctrack has developed a comprehensive fleet management system that can also be tailored to meet varying needs. Ctrack operates on four continents, with a presence in over sixty countries.
Vehicle security and tracking
Ctrack Intelligent Solutions range of products are based on the latest technology using GPS, GSM and GPRS. The company installs trackers on motorcycles, personal vehicles, buses, trucks, mining equipment and even helicopters and boats, allowing you to monitor your vehicles from any computer or phone with access to internet.
The Ctrack Intelligent Solutions system provides a sophisticated GPS vehicle security and tracking tool that adopts the latest technology to provide comprehensive real-time, fleet location and status information to individuals and companies wanting to manage their assets and personal risk. Ctrack Insure Ctrack Insure is a monitoring and tracking system for individuals, families or businesses. Ctrack Insure provides proactive alerts in the event of battery or tracking-unit tampering. Ctrack Insure comes with early warning alerts in the event of unauthorised vehicle movements. Ctrack Insure ensures your vehicle is always visible and always operational. Unlike many other vehicle tracking systems, Ctrack continually monitors that your unit is fully functional; you do not have to check this yourself. Ctrack Secure For small business owners who need vehicle management tools or individuals who prefer more control over their vehicles, Ctrack Secure provides you with internet-enabled access to view your vehicle movements. Ctrack Secure also comes with early warning alerts in the event of unauthorized vehicle movements. In addition Ctrack Secure includes features such as area alerts and an optional remote panic button.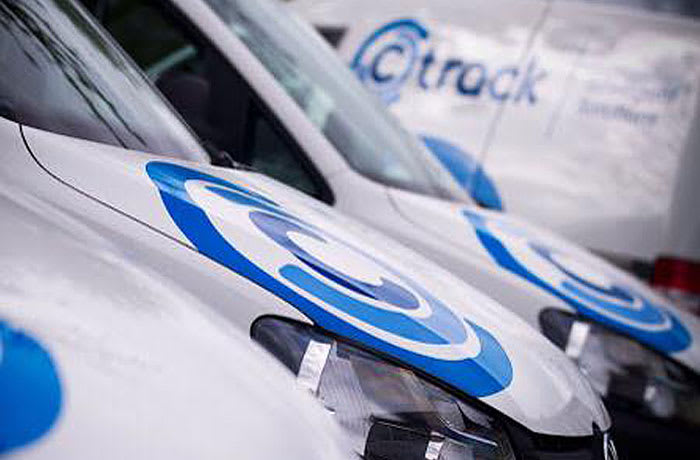 Ctrack Intelligent Solutions · Vehicle security and tracking
Fleet management
Ctrack Intelligent Solutions fleet management services are designed for a variety of fleet sizes offering differing levels of functionality and protection. Its fleet management system provides analysis and fleet trends and risk management associated with fleets, such as roadside assistance, fraud and insurance claims.
Ctrack Intelligent Solutions provides reliable, real time fleet management solutions. This system offers multiple hierarchical reporting structures, to streamline operations and logistics, as well as providing budget monitoring and cost control. Ctrack Intelligent Solutions fleet management services give fleet owners the opportunity to manage and monitor their fleet. Ctrack Intelligent Solutions services
Speeding / idle time
Odometer readings
Vehicle location
Driver allocation and scheduling
Driver management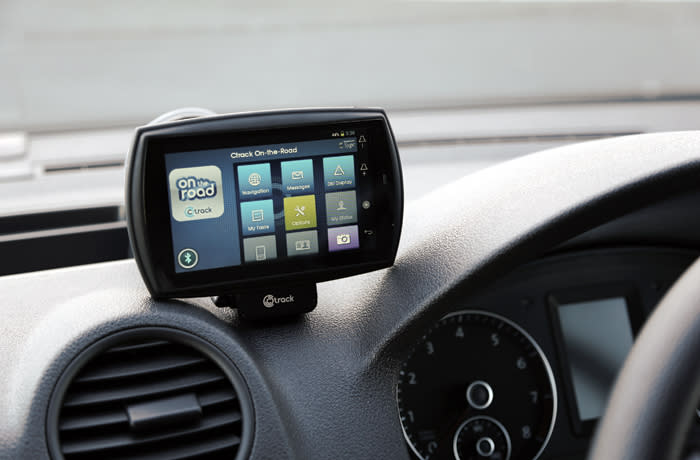 Ctrack Intelligent Solutions · Fleet management