Curry in a Hurry
Curry in a Hurry serves a variety of Indian food with several basmati rice plates, regular and garlic naan, and about two dozen curries and masalas. A number of meats, poultry and vegetables are blended with a unique combination of spices for a truly original flavour. This restaurant is committed to serving delicious meals in the quickest time possible without losing the traditional taste of each recipe. Curry in a Hurry is an intimate restaurant alive with bright colours and simple, contemporary furniture.
Casual dining restaurant
Renowned for its exceptional Indian cuisine, excellent service and friendly staff, Curry in a Hurry serves a full range of delicious meals and small bites that are prepared to exceed your expectations. Spices used are naturally grown, bringing not only good taste but also medicinal values. All meals offered at this restaurant are strictly halal.
Curry in a Hurry offers creative traditional cuisines from different regions of India. All items offered are prepared with authentic herbs and spice, and cooked with extreme care to ensure that you are served consistently good meals. Curry in a Hurry aims to provide a very high standard of food and service to you. The restaurants well trained staff and chefs will serve you with the true taste of Indian cuisine. At Curry in a Hurry, you will receive a warm welcome and an extensive menu. It is a perfect place for the entire family. Try Curry in a Hurry's delicious dishes and feel the difference in quality and taste.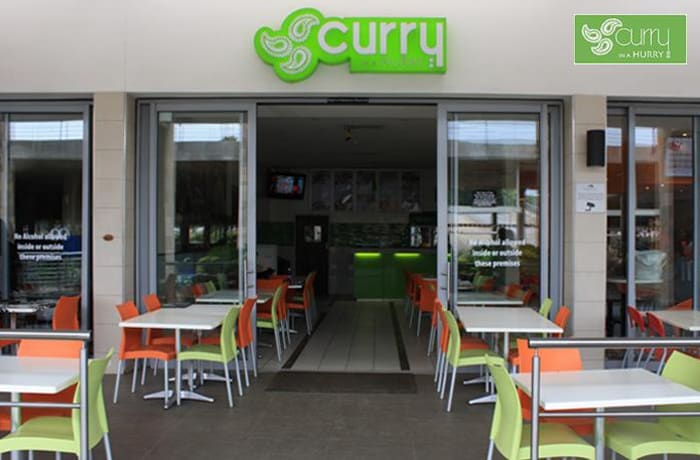 Curry in a Hurry · Casual dining restaurant