Design House Cafe
Set in beautiful garden surrounds on the Sugar Bush Farm on Leopards Hill Road, Lusaka is the Design House Café. It offers a relaxed venue for friends to meet, ladies to lunch, mums and toddlers to play and makes an ideal place for a family day out in Lusaka. The café is part of The Design House and is attached to the Jackal and Hide Shop, allowing guests the chance to browse a range of fair trade designer handbags and accessories before settling down for a meal.
Cafe
The Design House Café is set in a beautiful garden on the farm, with a playground made of wood, rope and old tires to keep children entertained. It is complete with zip-line swings and tree house. The café is part of The Design House and is attached to the Jackal and Hide Shop.
Like the shop, the café has something to suit everyone's tastes – from a hearty soup and fresh-baked wholemeal roll to a signature Sugarbush Organics salad, a hearty hot pot pie, chicken strip burgers or home-made quiches. Or just stop by for a coffee and slice of sour cherry cheesecake, chocolate torte or carrot cake. The kids' menu is designed by kids, for kids, and it offers pastas, mini-pizzas and toasted sandwiches with freshly squeezed juice (apple, mint and ginger), fruit smoothies or a the popular milkshake.
On Sundays there is a weekend brunch until midday and a limited à la carte menu twinned with two traditional Sunday roasts (rump of beef or roast chicken with all the trimmings). The Design House Café open Tuesday-Saturday from 08:30 – 17:00 hours and on Sundays from 09:00 to 16:00 hours. The café is closed on Mondays.
Directions
To find The Design House café, take the Leopards Hill road from Crossroads, Kabulonga. Go past Pilatus and the American International School, and through the neighbourhood watch boom. Sugarbush Farm is clearly marked on the right at the top of the next hill.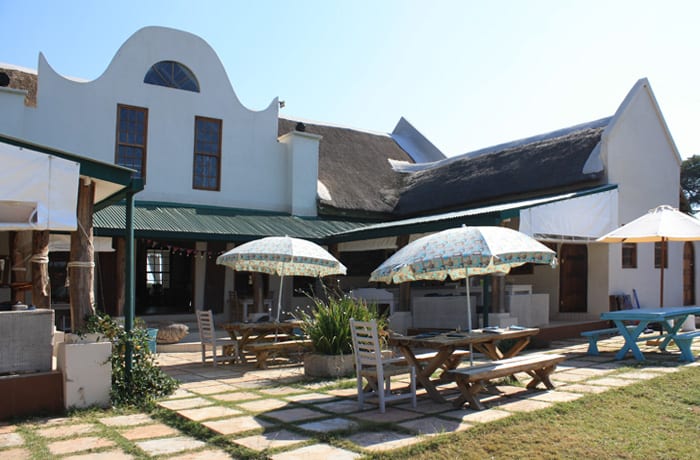 Design House Cafe · Cafe