Don Pedro Spirits & Wines offers great service and competitive pricing on liquor and soft drinks for retail and wholesale. They also have a bar area for those who want to have a drink on the premises. The store works extensively with small importers, distilleries and brewers to bring unique products to customers. Their knowledgeable and experienced team are happy to provide advice and assistance to customers. Many team members are specialists in particular product lines or varieties.
Pubs and Bars
Whether your preference is cider, beer, spirits or wine, Don Pedro Spirits & Wines got something for everyone, they also stock snacks, non-alcoholic beverages and mixers. Don Pedro Spirits & Wines have staff that can offer recommendations from a large selection of mainstream and specialty liquors.
Don Pedro Spirits & Wines strive to offer the most consistent, comfortable and efficient shopping experience by providing a friendly, organized atmosphere with helpful, knowledgeable employees.
Retail
Don Pedro Spirits & Wines provide a selection of their products chilled and ready to drink, including wines, beers, ciders and mixers.
Wholesale
Don Pedro Spirits & Wines stock an extensive range of alcohol lines at fantastic wholesale prices. The make deliveries up to ZMW5000 worth.
Bar
For those who wish to drink on the premises, there's a dedicated area to relax and enjoy drinks with friends or colleagues. Don Pedro Spirits & Wines offers premium drinks and delicious food served with a smile by experienced and knowledgeable staff.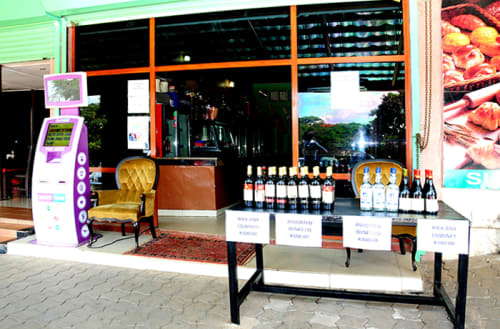 Don Pedro Spirits & Wines · Pubs and Bars