Dulce by Jessie
Dulce' & Banana is a multi cuisine restaurant serving breakfast, lunch or dinner in an elegant and relaxed setting. All dishes are cooked to perfection with an emphasis on presentation and taste. The restaurant delivers a fulfilling fine dining experience to its guests, meals are generally served and eaten on the premises, take-outs and food delivery services are also offered. The expert chefs use healthy cooking methods and techniques. The restaurant strives to ensure guests have an outstanding value for money.
Fine dining restaurant
Dulce' & Banana use only the finest and freshest ingredients to prepare dishes. The menu is inspired from different countries specialties and appeal to a diverse clientele. The fully stocked bar serves local beers, soft drinks and a wide variety of skillfully prepared specialty cocktails.
The restaurant offers a wide variety of international and Zambian dishes to choose from. Deserts are unforgettable, come by and try Lusaka's best home-made favourites such as chocolate, carrot, cheese and red velvet cakes as well as meringues, pies, tarts and cinnamon buns. During weekends guests can enjoy live music while having their signature cocktails and dinner. Dulce' & Banana also offers services such as outside catering for different functions including office meetings (breakfast, tea breaks, lunches, dinners), conferences, weddings, birthday parties, office deliveries and other special occasions as per client's request. Dulce' & Banana restaurant was awarded best new restaurant of the year, in the restaurant of the year competition organised by African sunset events at the Tourism and Travel Expo, at Mulungushi International Conference Centre in April, 2014.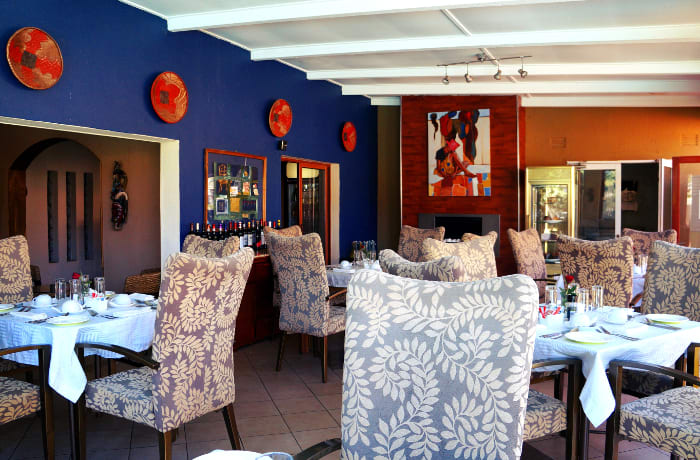 Dulce by Jessie · Fine dining restaurant