Dynamax Distribution Ltd
Established in 2002, Dynamax Distribution imports and distributes batteries, lighting solutions, stationery and media products throughout Zambia. It sources products from reputable companies enabling them to efficiently supply a range of durable products. Dynamax also have in-store merchandisers in top stores to ensure its product range is well-displayed and replenished efficiently. The company has a strong distribution network presence in Shoprite, Pick n Pay, Spar stores and over 400 stores.
Distribution and Merchandising
Dynamax Distribution supply batteries, torches, shaving razors, calculators, media storage products, watches and clocks, office stationery and accessories, office equipment and solar rechargeable lights. The company offers competitive prices, on-time delivery and unrivalled service to all of its customers.
Dynamax Distribution has expanded operations into the Copperbelt region where a new office is operating and serving the clientele in that part of the country with a well established warehouse in Kitwe.
Dynamax Distribution customer base
Shoprite Stores (27 stores across the country)
Pick n Pay (11 stores in Zambia)
Spar Zambia (14 stores in Zambia)
Melisa Supermarket (3 stores in Lusaka)
Book World (8 stores in Zambia )
Kitwe Light House (Kitwe)
SANA Cash and Carry
City Centre Supplies (Lusaka)
Jaids Wholesaler (Solwezi)
Eskay Arts (Kitwe)
Challenge Stationers (Ndola)
Photo Fast (Kabwe)
Sub Zero Electronics (Lusaka)
Ranan Trading (Lusaka)
Vision Hire (Kitwe)
Motala Wholesaler (Lusaka)
Taja Investments (Lusaka)
Bhukhans (Livingstone)
Nchanga Delicatessen (Chingola)
Mpeni Supermarket (Lusaka)
Unitech Investments (Lusaka)
Printech (Lusaka)
Mica Zambia (Lusaka)
Tackle & Pet Haven (Lusaka)
Sales department contact details Sales manager Mr. Besa Bweupe +260 955 919800 saleslusaka.dynamax@gmail.com
Dynamax Distribution Ltd · Distribution and Merchandising
Solar and Renewable
Dynamax Distribution provides a variety of high quality solar charged products including solar lights and lanterns, solar lighting kits as well as torch bulbs. The company also stocks solar cell phone chargers at competitive prices. Their range comes in all shapes and sizes allowing you to choose what suits your budget and needs.
Solar lanterns
Lightweight and portable, Dynamax Distribution solar LED lanterns charge in the day to produce illumination that's up to 10x brighter than light from kerosene lamps. They can be moved around the home to provide safe, clean light for study, work or recreation. They use rechargeable Energizer batteries that are charged by mini solar panels
A1 Rechargeable solar lantern
The offer an economical way to ensure continuous study in the face of rampant load shedding. With charge power of up to 8hrs you are guaranteed to finish your preparations for that exam or whatever test life throws your way.
D Light S300
This magnificent gadget also has a provision for phone charging. Ensure you always stay connected.
After-sales support
To ensure your solar lights keep working in the future, Dynamax Distribution offer different levels of after-sales support.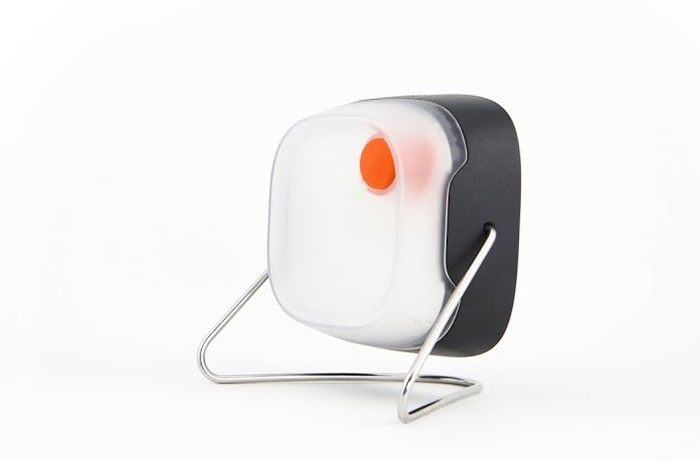 Dynamax Distribution Ltd · Solar and Renewable