eBiz Guide Zambia
The eBiz Guide Zambia presents the country of Zambia in all its economic diversity and showcases significant sectors. It gives basic facts and information about sector key players. Together with its entertainment and tourist opportunities, this guide is invaluable to everyone living in Zambia. For visitors and residents looking for a comprehensive selection of leisure activities, the eBiz Guide Zambia showcases the best places to visit, essential areas to discover, top hotels, restaurants and much more.
Contact details
eBiz Guide Zambia has not updated their information in over a year and these details might be out of date.
Directory
The eBiz Guide Zambia is produced by World Investment News. Their team gathered information and met key people in the country. With a forward by the head of state, this directory lists top companies in key economic sectors of the country, business resources, investments, legal framework, and the Zambian economy.
Each section has a comprehensive overview of the particular sector, together with sector analysis, including introductions by key decision-makers such as Government ministers. Lastly, there is a fact file for each of the major corporations and enterprises in the sector, outlining their activities, projects and any investment opportunities. Companies which were favourites with the World Investment News team during their stay in Zambia are given a 'recommended place' stamp, and companies that provided a reliable service to the team are given a 'recommended partner' stamp. Where to buy the Zambia eBiz Guide You can buy a copy of this valuable guide from any Bookworld shop (in Lusaka, Kitwe and Livingstone), from Planet Books in Lusaka (1833 Malambo Rd, Lusaka, +260 (0) 211 242 780 efi@zamnet.zm) or online. The eight major economic sectors in Zambia covered by the eBiz guide
Finance
Energy
Mining and Mineral development
Industry and Trade
Real estate and Construction
Transport and Communication
Tourism industry
Agriculture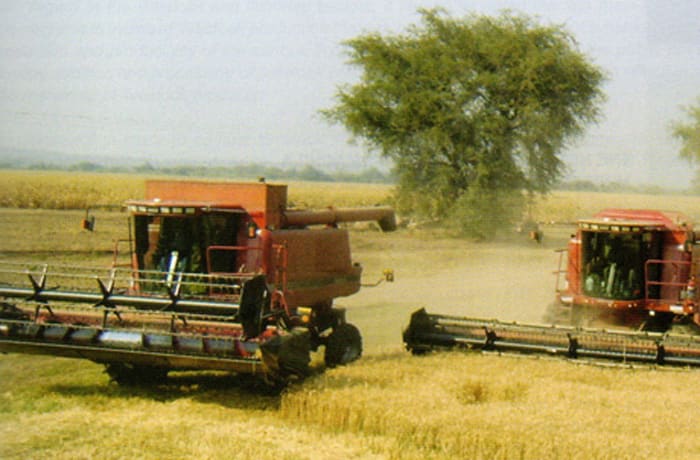 eBiz Guide Zambia · Directory
Travel guides
In the entertainment section of the eBiz Guide Zambia, you'll find information about culture, traditional ceremonies, music, dance, arts and crafts, and the different tourist centres. There are also recommended places to stay, places to eat and what to see and do. This is a comprehensive guide.
This is a comprehensive guide and everything seems to be covered — from fitness centres in Lusaka to houseboats on Lake Kariba, all with up to date emails and phone numbers for making direct contact. If you prefer to hand over the organisation of a trip to the professionals, then this travel guide also features some of the leading travel agents and ground tour operators. Lots of the service providers appearing in the guide have been awarded a 'recommended partner' stamp, indicating that the eBiz team has personally enjoyed the service themselves. Investment opportunities in the Zambian tourism sector The tourism industry section of the latest eBiz Guide has an overview of the tourism sector, key tourism projects, investment opportunities, and fact files on some of the major service providers. It has an introduction by the Minister of Tourism, an overview of the Zambian tourism industry, past, present, and future, and a breakdown of the different aspects of tourism that you'll find here. This part of the Guide is essential for anyone thinking of entering the tourism sector as an investor. Information on major hospitality enterprises is good background reading, and provides those vital contact details. Where to buy the Zambia eBiz Guide You can buy a copy of this valuable guide from any Bookworld shop (in Lusaka, Kitwe and Livingstone), from Planet Books in Lusaka (1833 Malambo Rd, Lusaka, +260 (0) 211 242 780 efi@zamnet.zm) or online. Geographical areas specifically covered by the eBiz guide
Lusaka and surrounds
Livingstone and Victoria Falls
Kafue National Park
Lower Zambezi
Lake Kariba
North Luangwa National Park
South Luangwa National Park
Lake Tanyanika
The Copperbelt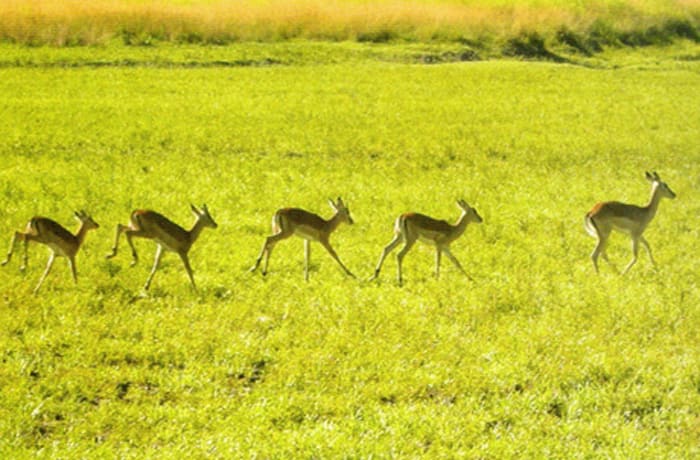 eBiz Guide Zambia · Travel guides