eeZee Noodles
Fortified with protein, vitamins and minerals, these instant noodles provide a quick, tasty and nutritious meal option for the Zambian public. Available at a very affordable price and in a choice of flavours, eeZee noodles have quickly become popular all over Zambia, particularly with students and young people. First introduced to the Zambian market in 2012, eeZee instant noodles are a product of Java Foods, a company committed to providing 'affordable nutrition'.
Food and Groceries
eeZee noodles have a preparation time of only three minutes, and are available in beef and chicken flavours. They are one of the few instant noodles on the market enriched with nutritious protein, vitamins and minerals. eeZee noodles are readily available in most wholesale and retail outlets, mini marts, universities and colleges across Zambia.
Since 2012 the market demand for eeZee noodles has continued to grow steadily, amongst students and anyone else looking for something tasty, nutritious and quick to prepare.
Over the next few years, Java Foods has a goal of providing the entire Southern African market with eeZee instant noodles, pasta and biscuits, all made from Zambian wheat flour and fortified with vitamins and minerals. The company is inspired by the principle that good nutrition and good health leads to longer and more productive lives.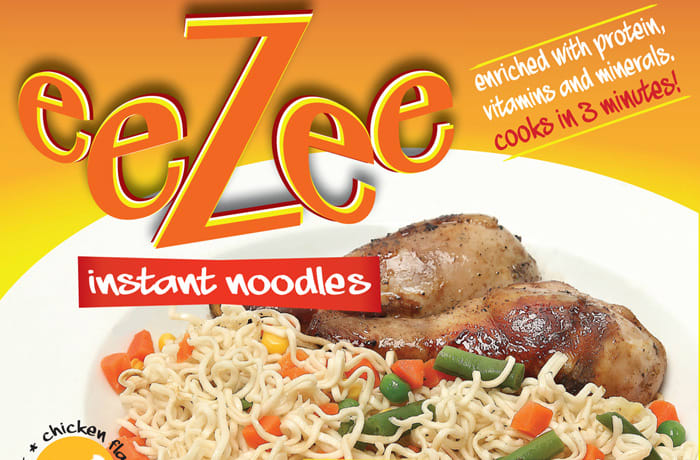 eeZee Noodles · Food and Groceries