Emirates in Zambia
This fast-growing airline offers daily overnight flights from Lusaka to Dubai, offering the most nonstop flights between the two cities, connecting to over 120 worldwide destinations including USA, UK and China. Flights are competitively priced, with regular special offers and Emirates offers a great one night Dubai stopover package to its clients. This airline also provides comprehensive cargo services. Based in Dubai, United Arab Emirates, this airline is a subsidiary of The Emirates Group, which is wholly owned by the government of Dubai's Investment Corporation of Dubai.
Flights
The airline's most popular connection for one stop flights between Dubai, United Arab Emirates and Lusaka, Zambia is Nairobi, Kenya at the Jomo Kenyatta International airport. The average flying time for a direct flight from Dubai to Lusaka is 7 hours 10 minutes. Enjoy your Emirates experience world class in every class.
The Emirate's fleet is one of the youngest in the world, meaning that along with exceptional service and inflight entertainment, you can rely on the utmost in comfort and the latest in cabin design no matter where you are seated. Most of the airline's fleet is now made up of ultra-modern Emirates A380s and spacious Boeing 777s, making your Emirates experience world class in every class – economy, business or first class.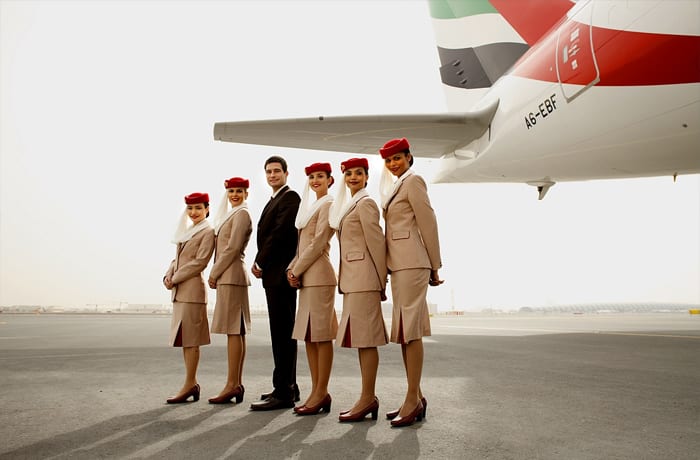 Emirates in Zambia · Flights