Ethiopian Airlines in Zambia
Ethiopian Airlines is the flag carrier of Ethiopia and has become one of the continent's leading carriers. With daily flights between Lusaka and Addis Ababa and three weekly flights to Ndola, Ethiopian Airlines can connect you to over 83 international destinations. The airline has a fleet of over 67 aircraft in the latest Boeing range. The airline is committed to the basic objective of providing safe and reliable air transport services for the passenger and cargo as well as other aviation related services.
Flights
With daily flights between Lusaka and Addis Ababa, Ethiopian Airlines also has three weekly flights to Ndola - Tuesday, Thursday and Sunday. Passengers in Ndola will find convenient connection to destinations in Ethiopian wide route network such as Mumbai, Dubai, London, Hong Kong, Bangkok, Cairo and Peking.
Ethiopian Airlines offers African world class air transport services both for passengers and cargo. Choose to fly in either first or economy and enjoy a range of on board services.
The airline has maintained a high safety standard with its own maintenance, repair and operations division that provides MRO services for aircraft, engines and components, keeping each aircraft in excellent condition.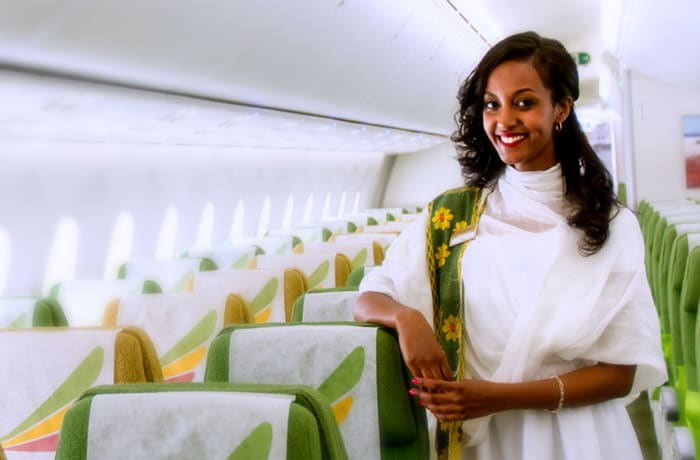 Ethiopian Airlines in Zambia · Flights