Flight One Aviation Zambia
Established in 2018, Flight One Aviation Zambia (FOAZ) provides a wide selection of aviation solutions including ground handling, freight and forwarding, passenger handling, trip planning, over flight permits, landing permits, worldwide fuel arrangements, in flight catering, hotel accommodation, crew transportation, customer service, aviation charter services, aviation consulting and any other extra services requested by the operator/crew. Flight One Aviation Zambia is committed to providing quality, safe and reliable services to their customers.
Ground handling
Flight One Aviation Zambia (FOAZ) offers a full range of ground handling support services thought out Zambia and the region. They include but not limited to passenger and baggage handling, load control, flight operations and crew administration, airport lounges, station supervision, crew transportation, ticketing and ramp services.
Flight One Aviation Zambia (FOAZ) welcomes airlines that require the services of a ground handling agent at the Kenneth Kaunda International Airport. Operating on a 24/7 basis, FOAZ offers a huge range of ground handling services. Their expert team of consultants are always happy to assist clients in compiling the services they require into a corresponding agreement, thus offering attractive and one-stop service packages.
With a team that possesses vast experience in the aviation industry, Flight One Aviation Zambia has the capacity to cater to the individual wishes of airlines, ensuring trouble-free handling. FOAZ is committed to providing the highest level of service with a dedicated and fully trained team that understands the needs of commercial and private clients.
Various airlines have trusted Flight One Aviation Zambia for the supervision of their flights. High quality service and safety standards are maintained in compliance with IATA operational safety standards.
Flight One Aviation Zambia · Ground handling
Freight and forwarding
With a diverse partner network, Flight One Aviation Zambia (FOAZ) ensures prompt delivery of time-sensitive air shipments across the globe. The company coordinates all aspects of the process on a customer's behalf, including compliance with rules and regulations and country-specific documentation.
Flight One Aviation Zambia (FOAZ) provides world class airfreight forwarding and customs clearing services in all continents. The company takes its delivery responsibility seriously and ensures that all cargo is transported with care to avoid loss or damage.
With a knowledgeable team, FOAZ ensures that all shipments have the necessary documentation and are classified and valued correctly to avoid seizure or penalties imposed for incorrectly declared goods.
Customers that choose FOAZ as their air cargo transport company are guaranteed its commitment to their international shipping needs, and complete peace of mind as their shipments will be delivered on time, safely and securely.
Clearing and forwarding services:
Required checks on cargo and issuance of certificates
Weighing and labelling of consignments
Import and export customs clearance
Shipment of cargo within the customs transit regime
Insurance of air consignments
Delegate work to airports and air carriers
Tran-shipment of cargo via their warehouses
Organisation of door-to-door land dispatch of air consignments to recipients
Advice regarding optimum implementation of the entire supply chain
Conclusion of contracts for the lease of aircraft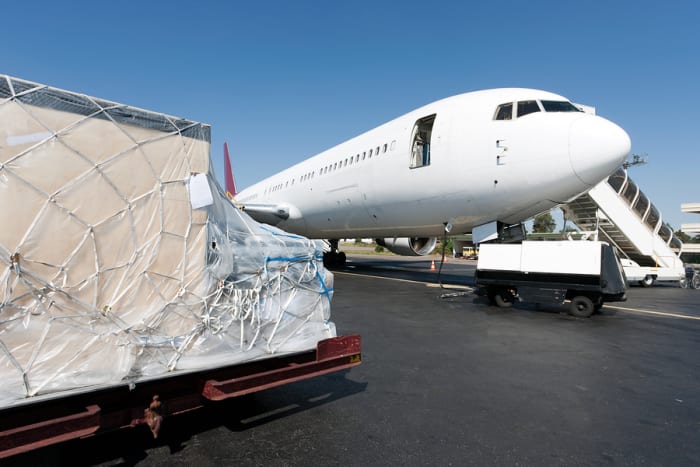 Flight One Aviation Zambia · Freight and forwarding
VIP travel
Flight One Aviation Zambia (FOAZ) is proud of its highly qualified staff with an expertise in passenger handling for various airlines. From fast-track clearance through arrivals or departures to helping with transfers, baggage and family travel, FOAZ ensures a swift, smooth and safe passage through the airport. The company even has its own lounges, reserved exclusively for customers.
For customers that are transferring between terminals or within the same terminal, Flight One Aviation Zambia (FOAZ) wants to help them make the next phase of their journey as smooth as possible. They will be met on arrival and fast-tracked through the transfer desk formalities in a group of no more than five travellers, or they can opt for a personalised one-to-one service right to their boarding gate.
If a client is unable to clear immigration and collect their luggage before their next flight with a different carrier, they can take advantage of this company's luggage identification service. FOAZ will locate it and tag it for their onward connection at an additional cost (subject to the airline regulations and acceptance, terms and conditions apply).
Flight One Aviation Zambia's goal is to provide reliable and professional passenger handling services to corporate and leisure travellers.
Flight One Aviation Zambia · VIP travel