Flomo Hair and Beauty Salon
This is a professional hair and beauty salon for both men and women. Clients can drop into Flomo Hair and Beauty Salon at any time but are encouraged to make appointments. Flomo has a team of friendly and professional staff members, who ensure that clients feel welcome and are left feeling pampered and looking good. While being attended to, clients have the luxury of watching television; and over the weekends, clients are treated to a free glass of wine.
Hair and Beauty
Located along Great East Road in Lusaka, Flomo offers hair trimming, hair styling, hair steaming, hair braiding, hair weaving, facials, eyebrows shaping, depilatory treatments, and head and body massage. There is also a nail bar service which offers manicures and pedicures for both men and women.
Services include:
Hair cutting
Hair styling
Steaming
Braiding
Weaving
Facials
Nail bar for manicures and pedicures
Flomo's nail bar service is open to both men and women. Women can enjoy shellac and gel nails in a range of exciting colours.
Every Thursday, Flomo offers a special for men where they can indulge in a relaxing head and leg message.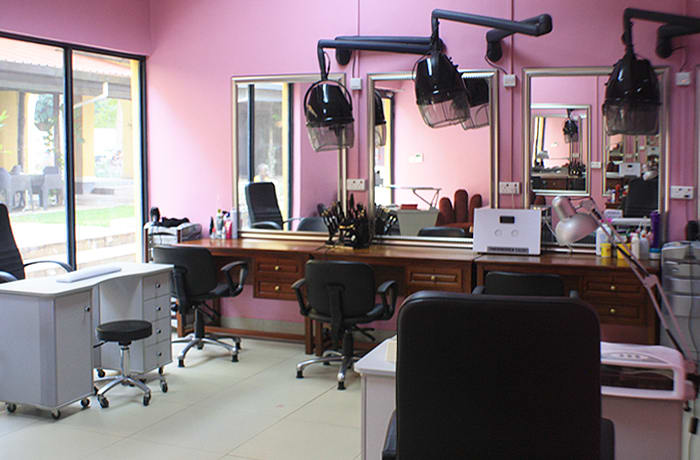 Flomo Hair and Beauty Salon · Hair and Beauty