Food Lovers Market
For a fantastic range of the freshest vegetables, seasonal fruit and tasty meats, visit the Food Lover's Market at Levy Junction Mall on Church Road. The range and quality of fresh produce is outstanding, making this supermarket a paradise for lovers of good healthy food. And it buys locally whenever possible, cutting down on food miles. You'll also find bread baked on site, salads and other food prepared on a daily basis, selected groceries, a sushi bar and a coffee shop – supermarket shopping with a twist!
Supermarket
Do you fruit and veg shopping at Food Lover's Market if you're looking for freshness and choice. You'll also find prime local meat, fresh fish and gourmet extras - a choice of wine, olive oil on tap and a coffee beanery. And you can relax in the coffee shop, and take your pick at the salad bar, sandwich bar, sushi bar, nut bar and sweet bar.
At the Food Lover's Market, about 75% of the vegetables are local, and the remaining 25% imported from within the region. Seasonal fruit is 15% local and all meat is locally supplied.
The only retailer that receives fresh fish daily, this market offers Kafue bream which can be cleaned and gutted on request.
Bread is baked on site, and freshly made salads and sandwiches are available for consumption at the coffe shop or to take away.
Foof Lover's Market also stocks a full range of nuts and sweets. These are not pre-packed – you select the quantity you require.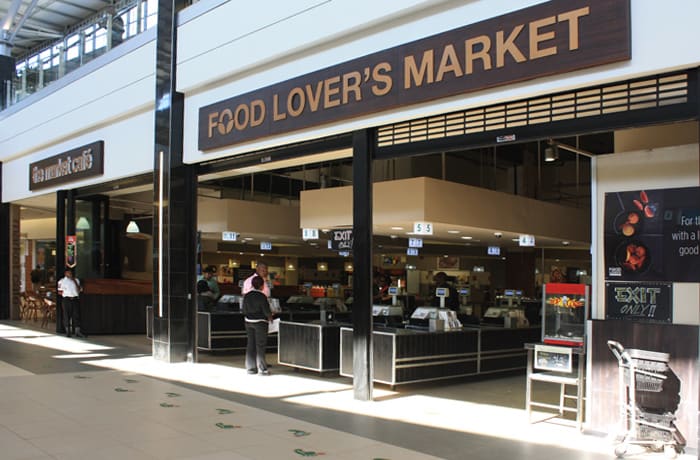 Food Lovers Market · Supermarket