Funky Frogs Zambia
For children aged 1 to 9, Funky Frogs Zambia is an indoor play centre and party venue offering a variety of activity stations that are designed to improve balance, co-ordination and other stimuli while reinforcing social skills in group play activities. The centre has installed professional security systems and has a trained team to ensure your child is safe. As a parent, you can enjoy a lovely cup of coffee and a snack from their funky menu. The centre is air conditioned and can be heated up on cold winter days.
Tourist attraction
Funky Frogs Zambia is a fun and safe play venue with a huge jumping castle, doll house, dress up corner, scooter track, swings, slides and jungle gyms. There are holiday clubs for those kids who want to join them over school holidays doing experiments, making crafts, singing and having loads of fun.
Funky Frogs Zambia also offers colouring-in, play dough, face painting, hairspray and balloon sculpting as well as cupcake, ice-cream or waffle decorating and loads of other craft activities. With the safety of your child as their top priority, Funky Frogs has installed a 3-way security system which enables them to control access to the play centre and also ensure that children who are signed in remain inside the play centre until you collect them.
Funky Frogs Zambia's team of staff are all first aid trained and have experience working with children. It is of utmost importance to them that the child-minders they engage have a passion for children and understand their needs.
Programmes and activities
Funky Frogs Zambia offers a variety of programmes and activities during the week days from Monday to Friday:
Holiday programme
Baby club
I-school programme
Karate
Kid's aerobics
Ballet
Gymnastics
Crafts
Movie day out
Become a Funky Baby Club, and Activity Club member today and receive all the benefits of being a Funky Frog member (prices for all activities available in-store).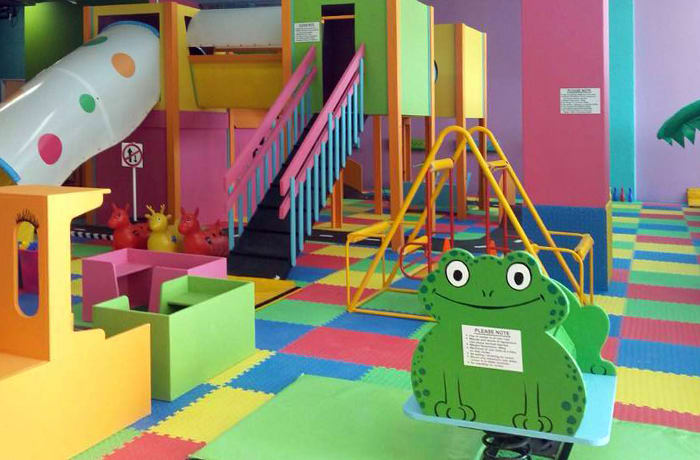 Funky Frogs Zambia · Tourist attraction
Function venue
With super cool party rooms, Funky Frogs Zambia is an excellent venue for any child's birthday party. All themes, age groups and budgets are catered for by tailor making each party package to suit your needs. Funky Frogs Zambia goes out of their way to make every party a wow and memorable event.
Funky Frogs Zambia's party packages
Option 1
2 hours 30 minutes Tables, chairs, table cloths, chair covers Tiebacks and overlays Theme décor Theme party packs Ballon décor Plates and cups Juice in jugs on table ZMW250 venue hire and ZMW90/child
Option 2
2 hours 30 minutes Tables, chairs, table cloths, chair covers, tiebacks and overlays All other party items supplied by mom ZMW250 venue hire ZMW50 per child
Additional (Optional)
Choose snacks from the funky menu Ballon sculpting – ZMW15/child Funky frogs sing-along – ZMW200
Snack platters (sweet or savoury) - (Price upon request)
Pampering for girls – ZMW50/child
Fear factor games – ZMW50/child
Clown – ZMW200 CD with photos of party – ZMW200
Sand art
Face painting
Hair spray
Helium balloons
Mascot (Prices for all activities available in-store)
Save yourself from the stress that hosting a party from home brings by making your child's special event at Funky Frogs Zambia.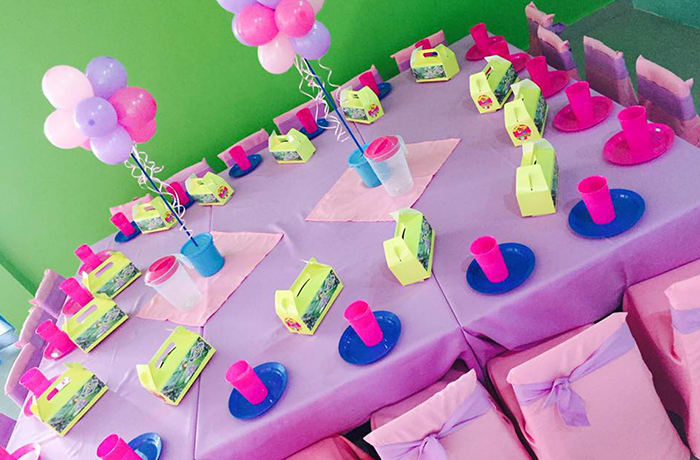 Funky Frogs Zambia · Function venue
Event planners
At Funky Frogs Zambia people or schools on tours can drop in and have some fun for three to four hours. The company ensures that it tailors and executes special occasions shaped to meet each child's style and personality, providing complete planning and supervision. You can count on Funky Frogs Zambia for that spectacular party.
Funky Frogs Zambia offers events through creativity and uniqueness based on each customer's individual tastes and preferences. The company incorporates themes, layouts and decor with the goal of making your child's event a most elegant and memorable experience. Funky Frogs Zambia has a complete understanding of the significance of timing, coordination and countless other details that go into planning events.
Funky Frogs Zambia offers a number of special kid's events:
Movie drive in Girls pampering parties
Baby day out
Mum and daughter tea
School trips for up to 3 to 4 hours
Church trips for up to 3 to 4 hours
Ask in-store for special and discounted rates for school and church trips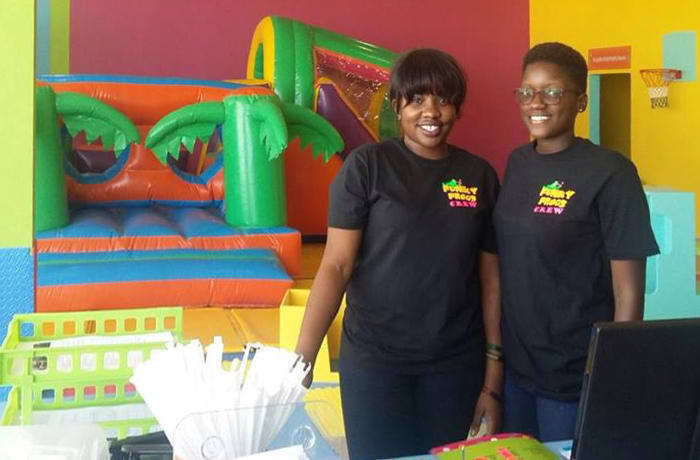 Funky Frogs Zambia · Event planners