GDAG Fashion Page
GDAG Fashion Page is a bridal boutique that supplies quality designed made to order bridal gowns and bridesmaids dresses. They also have in stock bridal shoes and accessories at affordable prices. Whether you are looking for extravagant, stylish or simple, this bridal company provides a wide selection of gowns to suit your style and budget giving you a perfect look. The company will make sure the gown is delivered to your doorstep in time for your big day.
Weddings and Bridal
GDAG Fashion Page is a one-stop shop for all your bridal wear including wedding gowns, complementing bridesmaids dresses, tiaras, shoes and veils. GDAG has a team of stylists that are able to source out your dream dress, simply provide them with your measurements, style and colour they will have it delivered to your door.
GDAG Fashion Page have more than a hundred gowns in stock to select from and find the perfect gown of your dreams. The bridal shop carry bridal gowns in stock for plus size and small size. The stylists can guide you to the best gown to fit your body, taste and budget. If your dream dress is not in stock the professional team of stylists will source your dream gown, simply provide them with your measurements, dress style and colour, once the order has been processed they will have it packaged and delivered right to your door step.
GDAG supply their range of gowns on wholesale to bridal shops that are interested in improving the quality and the standards of their business. All dresses are European standard. Their product range includes wedding dresses, evening gowns, bridesmaids dresses, children's dresses, men's suits, and children's suits along with other wedding accessories. GDAG pride themselves on the ability to offer brides a unique experience and outstanding customer service.
GDAG product range
Wedding gowns
Bridesmaid dresses
Mother of bride
Veils
Hair accessories
Flower girls dresses
Tuxedo suits
Heels and flat shoes
Wedding jewelry set
Evening gowns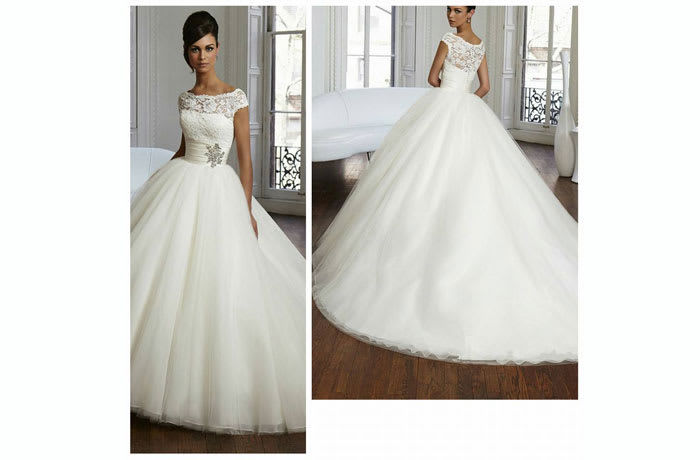 GDAG Fashion Page · Weddings and Bridal