Gigibonta Foxdale
Gigibonta Foxdale specialises in authentic Italian ice-cream and a wide-selection of juices, pastries, specialty coffee and tea. All ice-creams are well mixed with the best fixings they can find with an emphasis on local ingredients. The restaurant has created numerous flavours to date, with new ones rolling in on a regular basis. Their ice-cream has less air and contains low fat making it healthier. Gigibonta's success has been achieved by having a combination of skilled staff and state-of-the-art production facilities.
Take away restaurant
Made only with natural products, Gigibonta Foxdale offers a variety of the best quality Italian ice-cream, as well as juices and pastries. The restaurant focuses on serving fresh ice cream by ensuring that cream and condensed milk is delivered to them daily. Gigibonta makes all of its mixes from fresh and wholesome ingredients.
Gigibonta Foxdale is famous for serving quality Italian ice-cream. The restaurant has achieved this through strict application of authentic Italian techniques of ice-cream and pastry production. Gigibonta Foxdale uses the highest quality of extracts including vanilla, strawberry, cocoa and carefully hand picked fruits.
Gigibonta aims to meet the highest standards of excellence with its clientele by providing excellent service and product offerings in a friendly and calm atmosphere.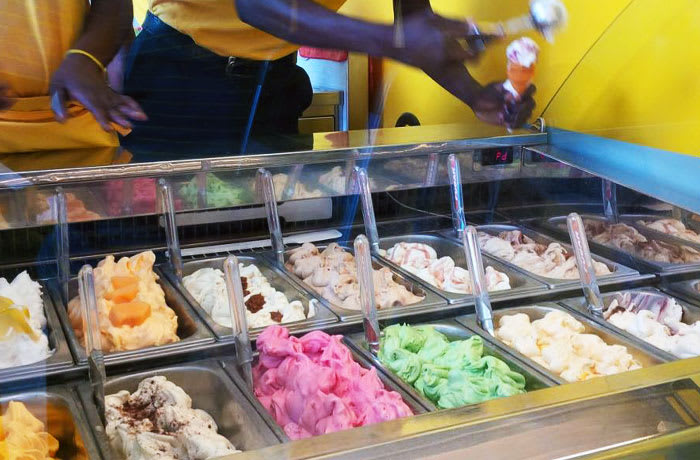 Gigibonta Foxdale · Take away restaurant