Grandma School
Grandma School was established in 2006 to offer high quality education at an affordable fee. Professional staff give pupils individual attention in a conducive learning environment, to ensure they reach their full potential. The school focuses on nurturing pupils successfully through targeted activities inside and outside the classroom. Parents have a choice of where to place their children - either Grandma School along Kamloops Road or Grandma School in Chilenje South along Mapushi Road.
Pre-school
With its aim of giving every child the necessary skills to prepare them for the future, Grandma School provides pupils with materials and guidance to enable them to be the natural explorers they are meant to be at this age. Within this play environment, qualified teachers guide each child towards a learning experience.
Grandma School encourages its pupils to grow as individuals through play and other activities, understanding that children learn best when they are engaged. The school provides activities that are play based, child directed and planned around the interests of the children to promote continuous learning. The school reinforces standards of behaviour in partnership with parents.
The six areas identified for early learning are:
Personal, social and emotional development
Communication, language and literacy
Mathematical development
Knowledge and understanding of the world
Physical development
Creative development
Behaviour management
Grandma School does not allow any form of physical or negative emotional discipline. Children are guided in a positive manner at a level that is fitting to their actions and age, in order to promote discipline and to ensure their safety.
Childhood should be a time for fun, exploration and self-discovery. Parents are advised to encourage field trips to enhance learning opportunities.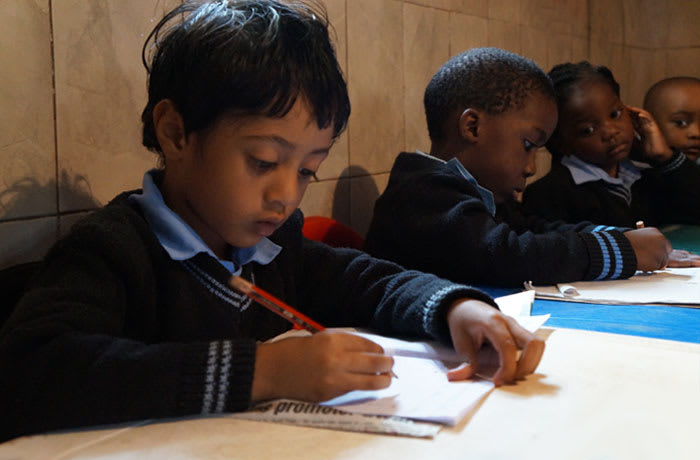 Grandma School · Pre-school
Primary school
This primary school provides quality education through teaching with the latest educational techniques. Grandma School follows the Zambian curriculum in literacy and languages, mathematics and technology studies. It also offers Bible knowledge, social and developmental studies, physical education and environmental science.
Objectives of Grandma Primary School
To provide first class primary education to children of all backgrounds within Lusaka and outside, to enable them to transfer with ease to secondary schools of their choice either in Zambia or outside Zambia.
To offer an academically stimulating programme that will enhance the social, emotional, moral and physical growth of its pupils, thus preparing them to be world citizens in the 21st century, free of prejudices of race, culture, social backgrounds and religion.
To strive for excellence in all that it undertakes to do by maintaining strong links with other schools through the Independent Schools Association of Zambia (ISAZ) and the Private Schools and College Association of Zambia (PRISCA), to ensure the cross fertilisation of ideas and maintaining of standards.
To educate the whole child, pursuing a high quality of education not only in academic areas but also in artistic, cultural and sporting fields.
To instill social and family values in its pupils on a daily basis, and to foster environmental awareness beginning with the school itself and extending to the whole of the city of Lusaka and beyond.
Values
Grandma School endeavours to encourage a team spirit in order to achieve its goals. The school operates with a high level of integrity and honesty at all levels. It works with individuals and other schools in the fight against all forms of injustices. It will not align itself to any political or religious denomination. The school carried out its mandate with commitment to high levels of professionalism in its operations.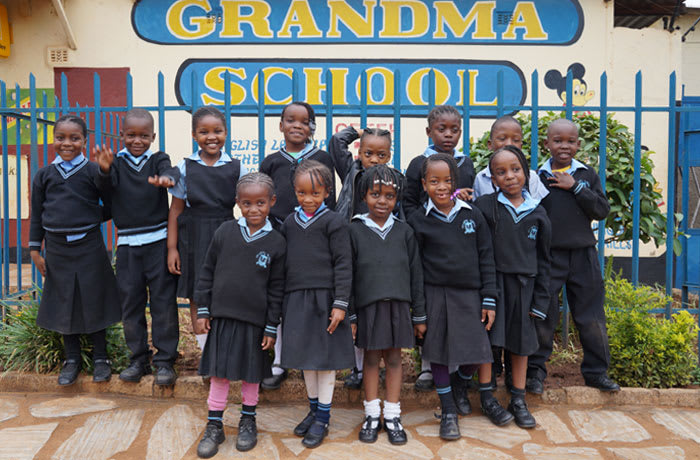 Grandma School · Primary school