Harlequins Casino
Harlequins Casino offers a boutique experience in a sophisticated and relaxing atmosphere, with no strict dress code. This casino has a variety of games including Roulette, Black Jack, Keno and Caribbean Stud Poker. Harlequins also has a wide selection of slot machines. With a team of trained staff members always on hand to assist clients, Harlequins Casino promises a thrilling experience for those hoping for a win or two whilst enjoying a pleasant time with friends.
Casino
Harlequins Casino is one of the first casinos to offer a boutique experience, with a variety of games recognised all over the world. Slot machines are available for use from 11:00 and table games from 13:00 hours. The trendy bar serves a wide variety of both alcoholic and non-alcoholic drinks that players can enjoy for free.
The casino has a modern slot area that has been designed to feature the best in gaming variety and fun. Clients are encouraged to try their luck with a favourite game or to discover a new game among the casino's wide variety. The table games are also sure to thrill and entertain clients.
The casino has cash draws and keno promotions every Tuesday and Thursday starting from 21 hrs.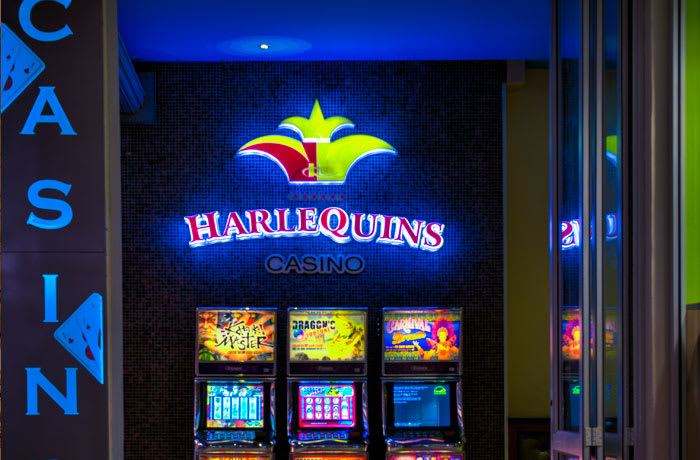 Harlequins Casino · Casino