The Haven Luxury Apartments
If you feel like escaping to a tranquil location, the Haven Luxury Apartments offers you elegant fully furnished one and two-bedroom apartments for short or long stays. All units are serviced and equipped with air conditioning units, free Wi-Fi (up to 15 GB), 24 hr security and satellite TV. There is also a conservatory area with a Jacuzzi and a gas braai stand, at no extra cost. The Haven Luxury Apartments are conveniently close to shops and amenities in the popular Kabulonga neighbourhood.
Apartments
Whether you are travelling for business or leisure, The Haven Luxury Apartments offers fully furnished luxury 2 and 1 bed-roomed serviced apartments. Experience the freedom and space of a private apartment that is fully serviced and comes with maids service.
The Haven Luxury Apartments merge convenience and luxury. It is within walking distance of Choppies Shopping Mall in Kabulonga, Cross Roads Shopping Mall and Kabulonga Centro Mall. Other nearby amenities include Hilltop Hospital, 12 restaurants, 5 filling stations, The American School and Leopards Hill School.
The Haven Luxury Apartments provides spacious and gracefully decorated apartments. All units have several features for your comfort and convenience, including fully equipped kitchens, dining areas, satellite television, Wi-Fi internet access, housekeeping services, excellent security and generator back up. Their serviced apartments offer a great way to stay in Lusaka with the flexibility of self-catering accommodation, providing excellent value for money. The apartments are serviced weekly with a change of bed linen and towels and more frequent services available on request.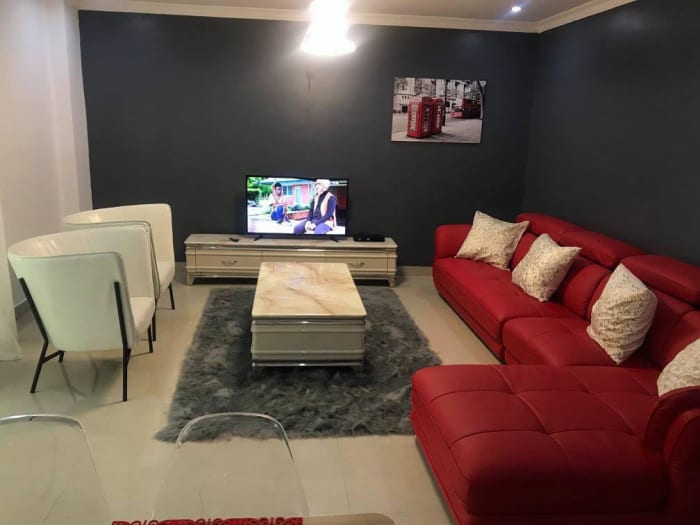 The Haven Luxury Apartments · Apartments