Hibiscus Guest House
Hibiscus Guest House is conveniently located in a pleasant residential suburb of Chingola providing comfortable accommodation ranging from single, double and twin rooms alongside self catering cottages, each with wifi, DStv and mini fridge. With a small gym area, sparkling swimming pool, a 12 by 7 metre marquee ideal for outdoor events. Hibiscus Guest House has recently undergone extensive renovations of its eight rooms. Places of interest are the mines, Nchanga Golf Club and Chimfunshi Wildlife Orphanage.
Guest house
Having recently undergone an extensive renovation Hibiscus Guest House has eight rooms which are well appointed with modern designs. Each room has a safe, coffee/tea making facilities and air conditioning, mini fridge, DStv and standard WiFi. All rooms offer stunning views of beautiful gardens.
Chingola is famous for having the second largest open cast mine in the world. It is also the home of Konkola Copper Mine. Chambeshi Copper Mine is situated about 10 km away while Lubambe Copper Mine is about 20km away. Hibiscus Guest House is able to arrange bespoke tours, car hire, airport transfers and charters. The company also offer an estate agency service.
Play a Round at Nchanga Golf Club
Make time for a round of golf at Nchanga Golf Club which was once judged by Gary Player to be among the best fifteen outside the USA (and he should know). The course recently underwent a USD 2.5 million makeover which included the installation of a new computerised irrigation system.
Meet the Chimps at Chimfunshi Wildlife Orphanage
The Copperbelt's best-known wildlife attraction revolves around an animal that is not indigenous to Zambia. Chimfunshi (60km from Chingola), is a world-renowned sanctuary for chimpanzees, which live in troops in special enclosures in the bush. Dave and Sheila Siddle founded the orphanage in the 1983 when they were presented with a chimpanzee that had outgrown the Copperbelt family who had kept it as a pet. Thereafter, as their reputation grew, they received chimpanzees from all over the world.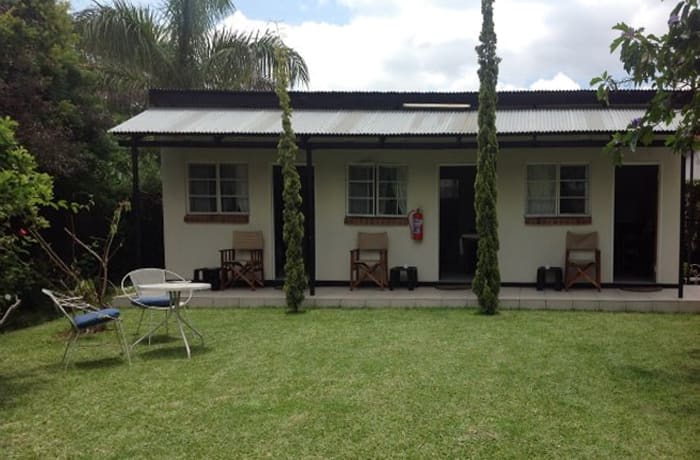 Hibiscus Guest House · Guest house