House of Couture
House of Couture creates exquisite gowns, made with the finest fabrics and laces, with custom beading and draping options. Based in Zambia, this design house specialises in corsets, bridal, evening and occasion wear. It is a mother and daughter team with over 30 years' experience in the UK high end fashion industry. Visit the showroom for a one to one consultation to discuss your needs. You can also view samples and photos or bring along any design ideas you may have.
Contact details
House of Couture has not updated their information in over a year and these details might be out of date.
Weddings and Bridal
All gowns are hand crafted by two creative fashion experts. The focus is on a perfect fit for every shape, with a specialised made-to-measure service and strong attention to detail. This service gives you the opportunity to create your personalised exquisitely-finished dream dress or outfit for that special occasion.
Visit the House of Couture showroom for a one to one consultation to discuss your needs. You can also view samples and photo portfolios, and bring along any design ideas you may have (vague or specific!) Note that the showroom opens for appointments only as the team works off site. Fabrics, laces, appliqué, silk flowers and trims The House of Couture is proud to have established relationships with select UK specialist suppliers that supply the best sourced exclusive fine fabrics, silks, French laces and handmade silk flowers. Alongside this offering the House of Couture team is able to source affordable quality synthetic fabrics from carefully selected UK suppliers and local fabric suppliers, for a complete offering to cater for a wide range of budgets. Specialist embroidery and beading To achieve the most luxurious and detailed embroidery and/or beading possibilities, the House of Couture will commission a selected specialist to create intricate lavish pieces for your bridal and couture wear. For this service an extra six weeks should be allowed on top of the normal lead time. Signature – bridal range
This is an exclusive and luxurious bridal range, with gowns and accessories made in the finest fabrics, silks and French laces Lead time: A minimum of three months is required from order to delivery. However a minimum of six months is preferred, to allow for the commissioning of complex detailing and importing of certain special fabrics
Prices: Start from ZMW7,000 Dream – bridal range This affordable bridal range offers gowns and accessories made in quality synthetic fabrics and laces Lead time: A minimum of two months is required from order to delivery. However a minimum of four months is preferred, to allow for the ordering and delivery of certain imported fabrics
Prices: Start from ZMW3,500 Occasion wear Occasion wear includes dresses for civil weddings, outfits for the mother of the bride or groom, the matron, bridesmaids and flower girls, prom or party wear, and evening, cocktail or tailored separates. The House of Couture offers an exclusive service, to create gowns and outfits, made in fine, natural or synthetic fabrics and laces. Lead time: A minimum of two weeks is required from order to delivery. However a minimum of four weeks is preferred, to allow for the ordering and delivery of certain imported fabrics
Prices: Start from ZMW500 for soft base dresses or from ZMW900 for corset based dresses The House of Couture opening times
By appointment only (as the team works off site)
Appointments can be made Sunday to Friday
Closed on Saturday
Specialist services
Experts in couture bridal and occasion wear
Specialists in corsetry
Custom draping and ruching work undertaken
Specialist embroidery and beading
Fitting processes
Bespoke made to order / made to measure services
Personalised design sketches
Mock-up in toile to ensure perfect fitting
Final fitting before delivery
Costings and payments
All inclusive costings (sourcing, materials, labour)
Split payments accepted for bridal and other high value orders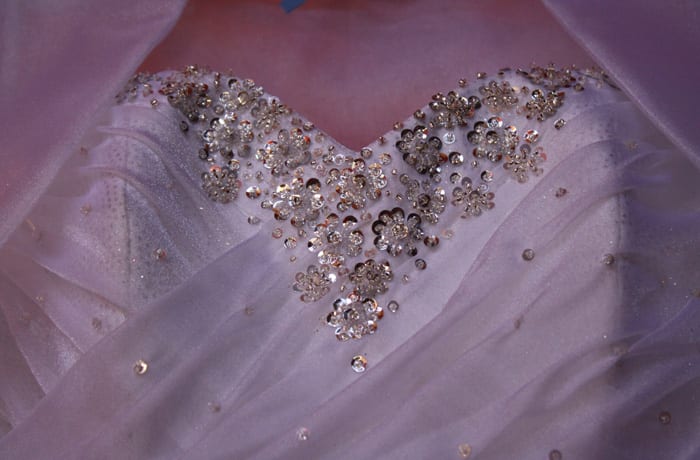 House of Couture · Weddings and Bridal