John Dory's
John Dory's offers a wide array of meals that encompass starters, platters, fish, sushi, grills, top-ups and sides, salads, combos and desserts. The restaurant is committed to serving quality food and beverages with quick, friendly, and responsive services. At John Dory's, you will enjoy a variety of meals with a twist of creativity in a cozy and laid back environment. Each meal is prepared with only the finest ingredients and served in generous portions.
Contact details
John Dory's has not updated their information in over a year and these details might be out of date.
Casual dining restaurant
Only using ingredients of the finest quality, John Dory's serves a full range of delicious meals. The restaurant has a mission to create an unforgettable experience for patrons by providing exquisite meals. There is enough variety to meet the needs of any appetite, you can truly taste the difference.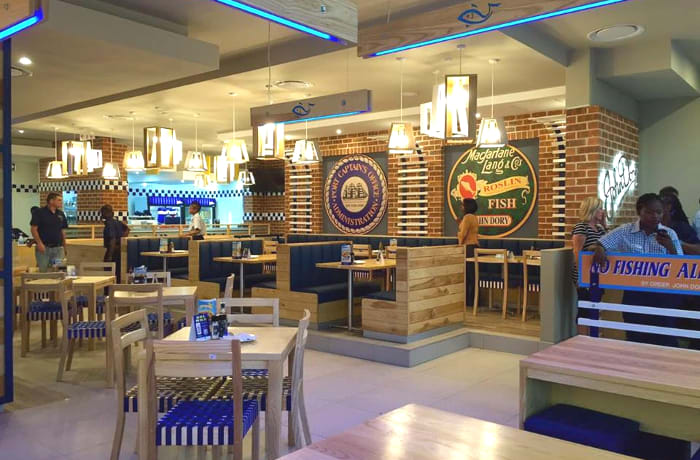 John Dory's · Casual dining restaurant