Kakwele Lodges and Tours
Conveniently located close to Lusaka International Airport, Kakwele Lodge offers fresh accommodation for those touring Zambia, together with an intimate bar and restaurant which is open to both guests and the public. This lodge also offers transfer services in its comfortable shuttle to and from the airport or any other place of interest. Everything at this lodge is geared to giving guests a comfortable and relaxed experience.
Contact details
Kakwele Lodges and Tours has not updated their information in over a year and these details might be out of date.
Lodge
Each of the 12 neat double rooms at Kakwele Lodge have climate control facilities, a mini bar, DSTV and Wi-Fi. Six rooms have jacuzzi baths and six have shower baths. The bar and restaurant offer a full range of beverages and meals prepared to order. Choose a local dish or something from the international cuisine menu.
Bar and restaurant The bar and restaurant at Kakwele Lodge offers a full range of beverages and meals prepared to order. The bar restaurant has a large plasma screen – ideal for TV enthusiasts and soccer league followers. The restaurant is open from 6:00 for resident breakfasts and from 10:00 for the public. The restaurant closes at 22:30 hrs. The bar opens from 15:00 to 22:30 hrs.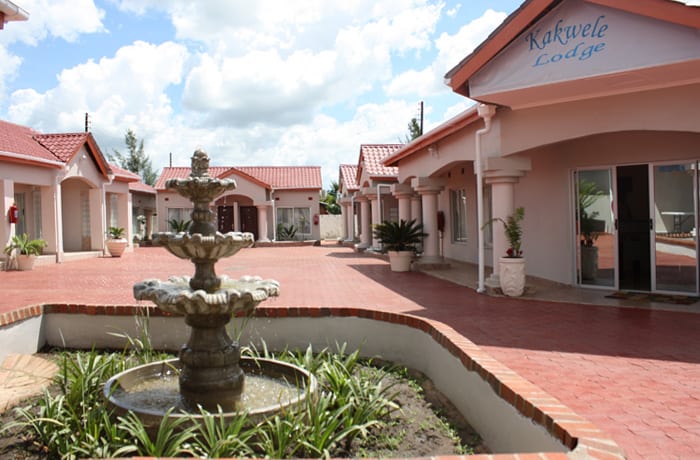 Kakwele Lodges and Tours · Lodge