Keg and Hippo
For delicious breakfast, lunch and dinner menus in a casual environment, visit Keg and Hippo. There is also an extensive range of beers, ciders, wines, spirits, cocktails as well as non-alcoholic beverages. Fresh food and excellent service has been Keg and Hippo's constant focus since inception. Whether you are looking for a trendy place to take a client, an intimate spot for a date, or a fun night out with family and friends, Keg and Hippo is the perfect place to be.
Casual dining restaurant
The Keg and Hippo menu has a wide-range of cuisine including steak, chicken, fish, seafood, rice, fries, mash, burgers, wraps and salads. Keg and Hippo is committed to offering exciting, fresh cuisine made with locally-sourced ingredients. Their team puts exceptional care and effort into every aspect of their guests' dining experience.
Famous for mouth-watering meals, Keg and Hippo offers casual dining in a relaxed and cozy environment. Here, you are guaranteed to enjoy rich and delicious comfort foods prepared daily from scratch. A total commitment to freshness, impeccable service and value are the hallmarks of Keg and Hippo. Their menu has something for everyone.
Keg and Hippo pride themselves on high-quality food as well as service, providing customers with the best casual dining experience. You will consistently enjoy a meal that satisfies - whether you are looking for a light salad or a hearty plate of something warm.
Visit Keg and Hippo today and share their passion for food and drink in a fun, stylish and social restaurant environment. Their team is friendly and ensures that your meal is served in the shortest time possible.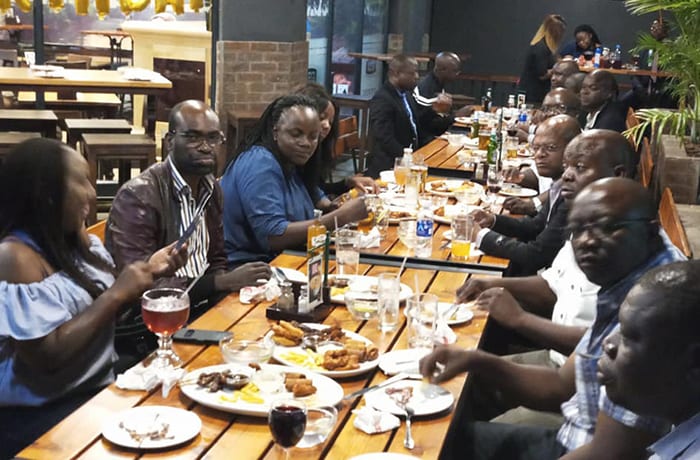 Keg and Hippo · Casual dining restaurant
Pubs and Bars
Keg and Hippo is one of Zambia's best sports bars, with wall to wall TV screens for your viewing pleasure. It features a full bar, made complete by a diverse offering of alcoholic and non-alcoholic beverages. If there is a particular game you would like to see, ask their friendly staff and they would be happy to accommodate your request.
If you want to enjoy a drink while you see the best live sporting events from around the world, Keg and Hippo is the place to be. This facility has earned its fans with the perfect combination of beers, ciders, wines, spirits and signature cocktails. There is also a variety of local and international beers on tap.
Take a seat and watch your favourite teams while you are graciously catered to with a wide selection of beverages. Locals and tourists alike appreciate Keg and Hippo's relaxed atmosphere, exceptional service and generous selection of drinks. With a warm and inviting ambiance, you may enter Keg and Hippo as a stranger, but will surely leave a part of their family. The goal is to bring a sense of comfort to every guest that visits their facility.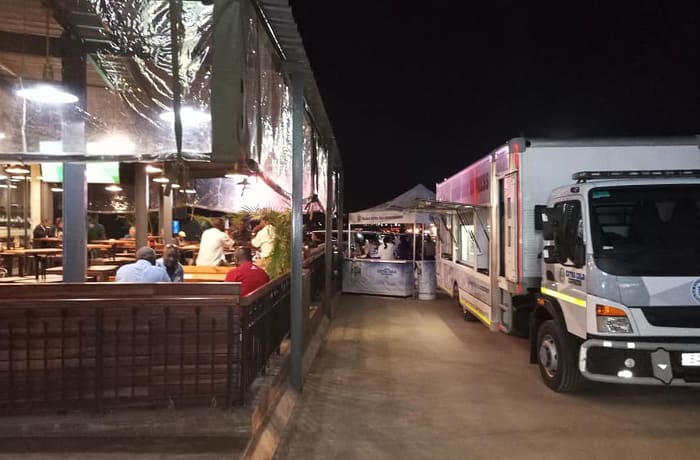 Keg and Hippo · Pubs and Bars