Kes Kidz Delight & Entertainment
Specialising in children's themed party décor and children's events in Lusaka, Kes Kidz Delight & Entertainment is a children's party shop. The team includes experienced party planners, event managers, and professional balloon decorators. Kes Kidz can turn any event into a memorable occasion for you and your kids, with parties held at a venue of your choice. The Kes Kids Delight and Entertainment team delivers, sets up, prepares goodie bags and stays for the duration of the event.
Event planners
The Kes Kidz Delight & Entertainment team offer tailor-made children's party services to suit the needs of each client. Choose the theme you want and Kes Kidz will create the event, selecting from its stock of plates, cups, hats, loot bags, blow-outs, serviettes, tablecloths, chair covers, table runners and birthday banners.
The Kes Kids Delight and entertainment packages includes
Party planning
Event management
Professional balloon decorators
Streamers, party hats, whistles and masks
Assortment of delicious party treats and goodies
Chairs with colour coordinated covers and tie backs
Tables with themed covers
Themed birthday banners
Themed plates and cups
Face painting
Jumping castles
Kes Kids and Delight also hire out jumping castles and candy floss machines and can deliver for free anywhere in Lusaka.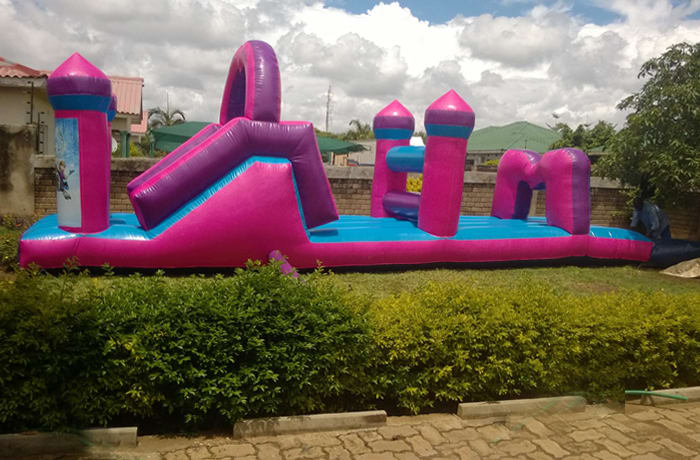 Kes Kidz Delight & Entertainment · Event planners