Kukus Boutique
If you are looking for a one stop shop for all your clothing needs, Kukus Boutique offers a wide selection of high quality men's and women's clothing, shoes and accessories to fit all budgets while maintaining quality. Their clothing ranges from casual to formal, meaning that you can find an outfit for work and for a party at the same time! With clothing for all seasons, Kukus boutique will help you stay on trend year-round. Their team is dedicated to giving you quality products, affordable pricing and an excellent customer service experience.
Clothing and Accessories
Shop a wide variety of unique, affordable and on-trend clothing, footwear as well as accessories from Kukus Boutique. For quality purposes, their team chooses each piece very carefully and are extremely selective of what they stock. You are sure to find the perfect outfit for any occasion at this boutique.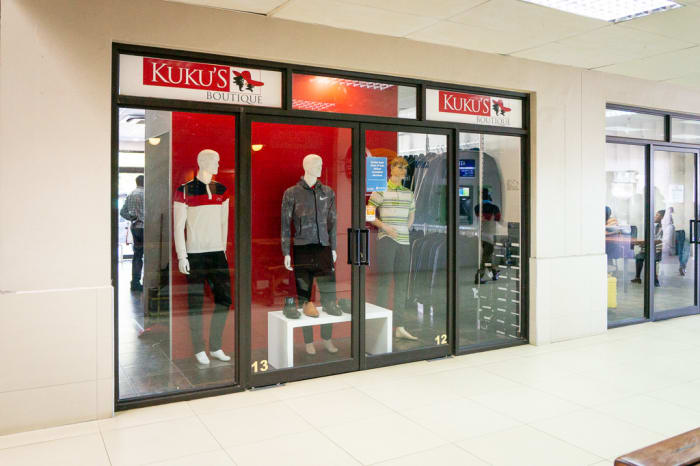 Kukus Boutique · Clothing and Accessories