Lamasat Aluminium and Timber Products
Develop your exquisite fitted kitchen or sophisticated office interior with Lamasat International. They will help and advise you right from the design stage. Their professional team of designers and fitters will then create the items, assemble and fit them. It also supplies pipes and pipe fittings, aluminium windows and doors, granite plain and woven polypropylene bags. The range of items at Lamasat is vast, making Lamasat International's showroom a must if you are planning a new build or major renovation.
Interiors and Design services
Lamasat Aluminium and Timber Products manufactures quality aluminium and wood products such as fitted kitchens, doors, door frames, windows, window frames, and various home and office furniture. Products include sofas, high tech conference tables, kitchen units, sliding doors, aluminium partitioning and windows.
See Lamasat water supply products and construction for other property services. Lamasat International can assist you right from the initial planning stage of an interior project. Their professional team will advise and help create the specifications for both fitted items (such as doors, windows, work surfaces, tiling, partitioning, staircases and suspended ceilings), and free-standing products like tables, chairs and sofas. Your items will be manufactured to your specifications and Lamasat's fully-trained construction unit and fitting team will bring your dream to life. Lamasat International interiors information
Fitted kitchens and office interiors
Aluminium windows and partitioning
Free-standing furniture for home and office
Granite work surfaces and tiles
Suspended ceilings
Modern quality designs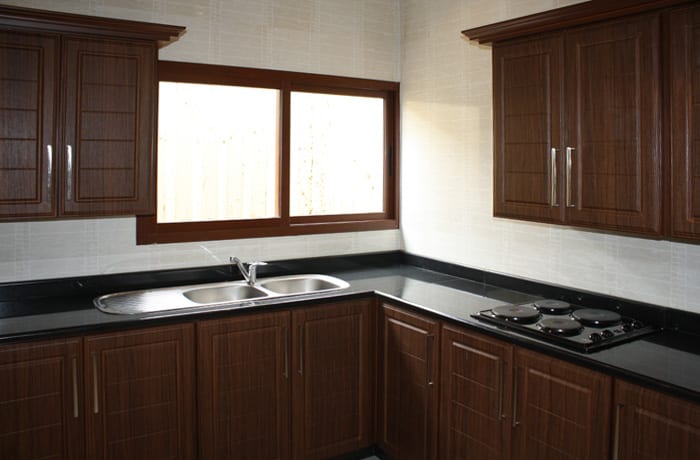 Lamasat Aluminium and Timber Products · Interiors and Design services