Lamasat International Ltd
Lamasat International supplies and manages water supply, waste water and drainage systems. This company stocks pipes and fittings suitable for above ground, direct sunlight or buried applications. Having a modern production line, it manufactures plain and woven polypropylene bags used for packaging. Lamasat also provides building products and undertakes construction works. Interior design is also a specialty. It also offer water supply products, interiors and construction services.
Contact details
Lamasat International Ltd has not updated their information in over a year and these details might be out of date.
Water reticulation
Lamasat is committed to the design and production of world class products which have made it one of the market leaders for PVC piping in the country. They also offer packaging materials, interior design and construction services. Lamasat manufactures pipes and water tanks in PVC-U.
The pipes and water tanks manufactured meet the requirements of the South African Bureau of Standards (SABS) and other internationally accepted standards. Their products are popular throughout the country and over the years the company has shown impressive growth. In order to continue to satisfy its customers, the company places a high priority on technological innovation and product development. The Lamasat sales outlet is located just off Kafue Road going south out of Lusaka. Their factory is a modern facility that produces high quality, low cost plastic products directly for the Zambian market. Lamasat's clients Lamasat is in partnership with the Zambian Government in the rehabilitation and expansion of water supply systems, supplying all their water companies most of their pipe and fitting requirements. Lamasat is Zambia's leading supplier of irrigation pipes and fittings supporting private sector initiatives, serving companies such as Amiran, Irritech and Multicrop, who are leading suppliers of centre pivot and other irrigation systems in Zambia. Lamasat is also the preferred supplier of conduit pipes for the country-wide roll out of Zamtel's fibre optic communications network. Lamasat products
PVC pipes – for a broad range of piping projects these pipes are suitable for use in municipal water supplies, industrial plant, marine products, the mining sector, landfill sites, ducting and drainage systems.
Poly-16 compression fittings – these fittings offer zero leakage, easy fitting and are available in different sizes for domestic and industrial use – water distribution, cooling systems and irrigation.
PE 100 pressure pipes (high-density polyethylene) – suitable for water supply, and conduits for optic fibre cables and other electronic piping.
PPR pipes and fittings (polypropylene random) – this range offers resistance to rust, is extremely durable and suitable for hot and cold water, gases, acids and liquid foods. They are available in a broad range of sizes and fittings.
PVC-U pipes (unplasticised) – this range is resistant to corrosion, worm, rust and light degradation. They are available as waste pipes, soil and vent pipes, solid wall or multi-layer sewer and drain pipes and water gutter systems. 110mm to 500mm diameter.
Megaflex and heliflex hose pipes and hose mender – this range is high pressure, resistant to light degradation and long-lasting. It is available in a wide range of sizes and types including garden hose, drag line hose (flat), mining hose, suction hose, discharge hose (flat) and megaflat nylon tubing.
Storage tanks – these are durable, strong and resistant to light degradation, with a seven year guarantee. 200 to 12, 000 litre capacity.
Lamasat International general information
Pipes and fittings manufactured in Zambia
Specifically for the local and regional market
High profile clients and projects
Lamasat International pipe and tank information
Pipes and fittings for all types of use
Domestic, industrial, mining, irrigation and sewerage
Storage tanks from 200L to 12,000L
Lamasat International clients
National water supply
Irrigation systems for Amiran, Irritech and Multicrop
Conduit pipes for national optic fibre cable grid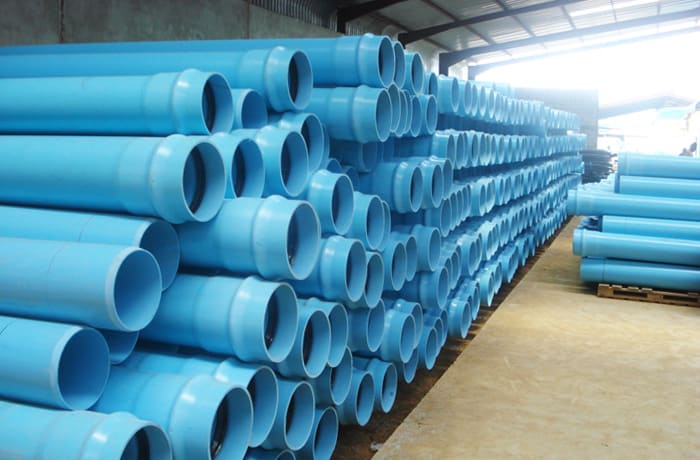 Lamasat International Ltd · Water reticulation
Paper and packaging
With a modern production line, Lamasat manufactures plain and woven polypropylene bags used for packaging by major product suppliers. The company is able to cater for the most exacting designs and specifications. The bags are used as packaging by major producers of fertiliser, mealie meal, salt, sugar and cement.
Lamasat also supplies the packaging for cotton bales, bag liners and potato and fruit sacks. Made from hard-wearing polypropylene, either woven or plain, these bags can be printed to customers' own branding specifications. Bag sizes range from 5kg to 90kg. The Lamasat factory is geared for high demand and clients' orders can be prepared and dispatched speedily. However large the order, Lamasat International has the systems in place to produce the volumes required. The local manufacture of packaging material by Lamasat has helped to streamline the supply chain within the manufacturing and food processing sectors in Zambia. Companies that use Lamasat's packaging products include the Food Reserve Agency, Nitrogen Chemicals, Dunavant Cotton, Great Lakes Cotton , Cargill Cotton, Zamseed, Pannar Seed, Kamano Seed, several maize and flour milling companies, and bakeries and confectionery manufacturers. Lamasat also supply SMEs such as sole traders, co-operatives and women's groups. The supply of professionally printed packaging by Lamasat has assisted a number of small scale manufacturers and food processing companies to brand their products, making it possible for them to get orders from some of the leading supermarket chains like Shoprite and Spar.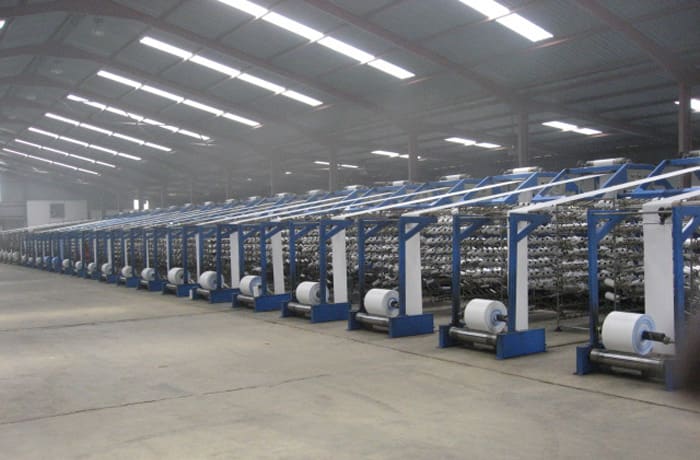 Lamasat International Ltd · Paper and packaging
Building project management
Lamasat undertakes its own building projects as main building contractor. Projects include residential complexes, office blocks and showrooms. The company is also a key supplier to major construction projects, supplying pipes and pipe fittings, aluminium windows and doors and granite products.
Lamasat is a Zambian building contractor offering design and advice. It can tune its services to particular specifications, and even help you create the right specifications. Projects in which Lamasat has been involved include State House maintenance, the Down Town Shopping Centre, the Leopards Hill Property Development, MKP National Housing Authority housing projects, University Teaching Hospital (UTH), K & K Property's Green Park Residential Estate, Royal Solwezi Hotel and various embassies. Lamasat International also has its own construction unit. Recent projects include the modern Lamasat Head office block, and an up-market residential complex of 40 apartments (2, 3 and 4 bedrooms per apartment).They have also built showroom facilities along Kafue Road and a 320 acre residential complex in Makeni, with tarred roads and full services. Turnkey construction projects Clients are able to benefit from the synergy Lamasat offers from its related supporting services. Because of its extensive range of products and services, Lamasat International is able to undertake turnkey construction projects for its clients. These products and services include:
Structural builds
Pipes for water and sanitation
PVC trunks and pipes for electronics and communication
Aluminium doors, windows, partitioning and staircases
Granite work surfaces and tiles
Suspended ceilings
Wooden furniture and fittings
Sofas, chairs and other furniture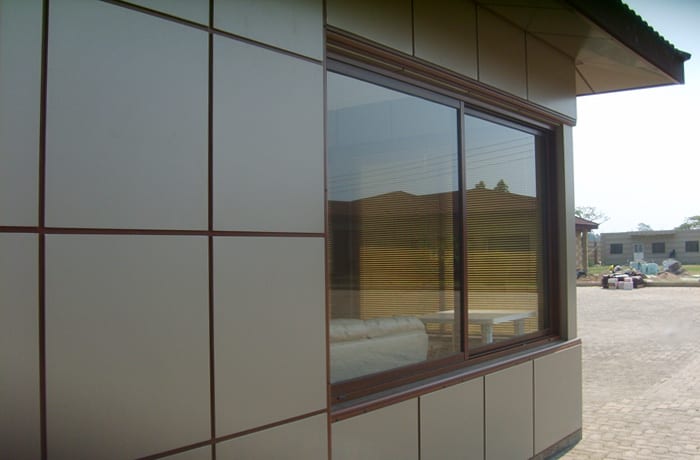 Lamasat International Ltd · Building project management