Lochinvar Safari Lodge
Located just outside the Lochinvar National Park in Zambia, one of Africa's most prized birding spots, the Lochinvar Safari Lodge currently offers a smart clean camp site with walk-in tents and safari showers. Staff are on hand to cook. Lochinvar National Park is located in Monze - West in Southern Province of Zambia. It is the world's best renowed wildlife and bird paradise. On the south bank of the sprawling floodplains of the Kafue River, Lochinvar National Park has an interesting environment.
Safari camp
Lochinvar Safari Lodge is the only camp here and is located out of the park. The accommodation is very basic cinsidting of simple but comfortable rondavels built of traditional materials in the form of a local village and tents are available for camping. They can organise day trips into the park for very keen birders.
Classed as a 'Wetland of International Importance.' It's different from anywhere else in Zambia, but is seldom reached by visitors. Lochinvar's heart lies the huge Chunga Lagoon, bordered by wide floodplains. Lochinvar is one of Zambia's top destinations for bird-watchers, who come to see water-birds gather in great numbers. It also has good numbers of oribi, zebra and wildebeest, and is a stronghold for Kafue lechwe, which can be seen in their thousands.
North of the lake, you'll find historical, both colonial and pre-colonial ruins, and some marvellous rocks that sound like metal when struck.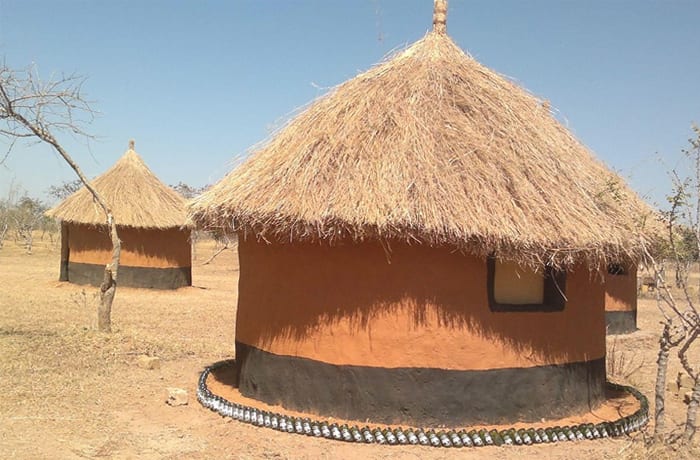 Lochinvar Safari Lodge · Safari camp