Lusaka Apartments
Lusaka Apartments offer comfortable accommodation which can be either fully furnished or unfurnished. These apartments are available for medium and long term lease - ideal for families and business people looking for a quality place to stay. The en-suite apartments have air-conditioned rooms, wireless internet, digital satellite TV, laundry services and very reliable housekeeping. The apartments' team takes pride in providing hotel-like facilities in a home environment. Guests can work out in the fully-equipped on-site gym.
Apartments
Lusaka Apartments are just 5 minutes drive from Arcades and Manda Hill shopping malls. Fully trained staff are available to assist tenants with anything they may need during their stay. Located in a serene environment, each apartment has four bedrooms, and comes fully furnished (unless you choose the unfurnished option).
Lusaka Apartments have three bedrooms on the top floor and another one on the ground floor, which can be used as a guest room. There are two lounges/sitting rooms, one upstairs and one on the ground floor. You have the option of renting either a fully furnished or an unfurnished apartment.
The apartments have a gym and a swimming pool for tenants, secure parking with 24 hour security, and an inverter in case of power failure. Each apartment has a fully equipped kitchen, air-conditioning, wireless internet, TV with full DSTV subscription, laundry services, and a housekeeping option (at an agreed fee).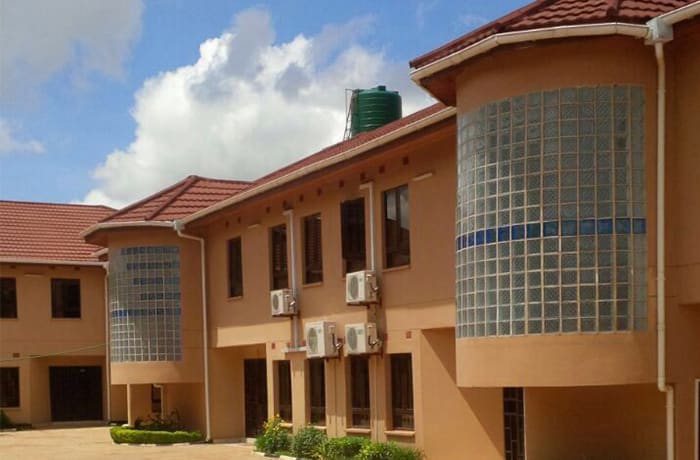 Lusaka Apartments · Apartments
Fitness
For your fitness, Lusaka Apartments offers an up-to-date on-site techno gym with quality equipment. The gym is exclusive to guests and is open 24/7 so you have peace of mind in knowing you can train whenever you want. Air conditioning with climate control creates the perfect conditions for your gym work out.
Working out eradicates the stress derived from your professional life. Lusaka Apartments has a fully equipped fitness and health gym, as well as a dedicated team of trained experts to support you in achieving your fitness goals. It is located in close proximity to the property so you do not have to go far to find such a well-equipped training facility. If you want to run or do some weight lifting, then it is possible with the gym's extensive range of cardio and weight-training equipment.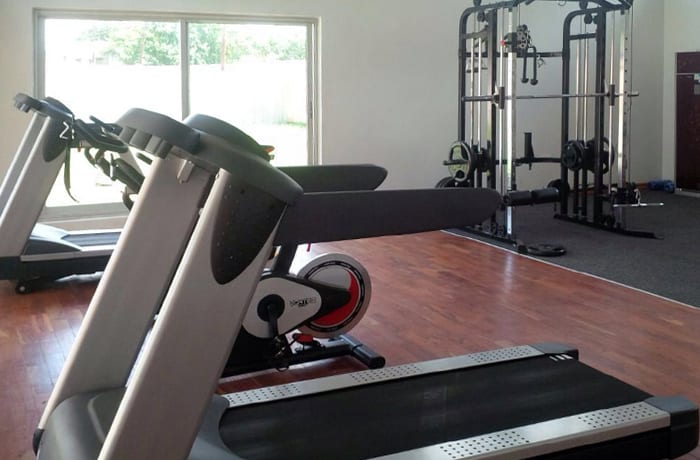 Lusaka Apartments · Fitness