Makayeko Enterprises Ltd
With a large selection of Christian books and materials, Makayeko Enterprises offers products that help people grow their faith and share it with others. Marriage counselling books, personal development and motivational material are also on sale. Makayeko Enterprises retails its products at its Manda Hill Shopping Mall kiosk and wholesales to bookshops and other kiosks on a minimum order of five of a particular item by phone or email. Makayeko only stocks resources from reliable publishers and credible authors.
Books and magazines
Makayeko Enterprises offers a wide selection of Bibles and other Christian materials including children's books and DVDs, marriage counselling books and motivational materials. Makayeko is dedicated to providing quality Christian resources at reasonable prices. The staff ensures that they stock the best books and magazines.
You will find the kiosk in front of Standard Chartered Bank as you go to Game departmental store. Makayeko Enterprises stocks a wide selection of Christian books that cover a variety of subjects, as well as the most important book – the Bible, in different versions, sizes and colours. Makayeko offers an excellent customer service and is committed to provide culturally relevant and biblically accurate Christian books and materials. The stock is constantly restocked and is a great resource to other bookshops and booksellers who can order any item on a wholesale price for orders of five and above items.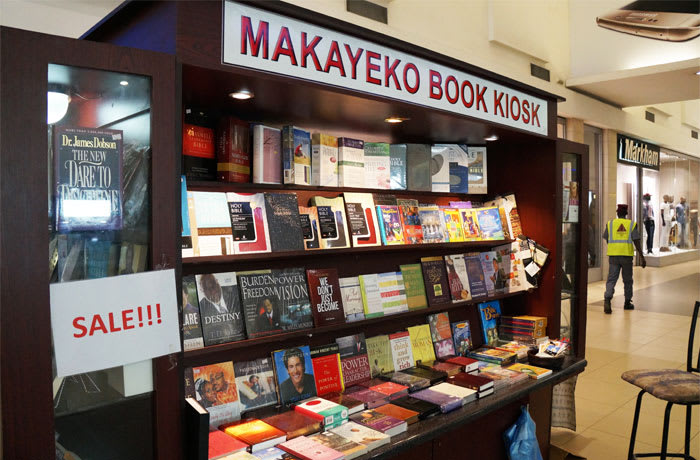 Makayeko Enterprises Ltd · Books and magazines