Makeni Mall
With electronic, furnishing, opticians, chemists, stationery, cafes, restaurants, a grocery, pet shop, clothing, craft and various service stores, this mall is a one stop shop for diverse shopping requirements. Makeni Mall is set in a safe and convenient environment and provides adequate parking with a 24 hours security service. The mall offers world-class standards in terms of design, facilities and services. Makeni Mall brings together the best local and international brands in the industry.
Shopping centre and Showrooms
Whether young or old, Makeni Mall provides a wide selection of products and services that address every shopper's needs. The mall is focused on improving and making life more meaningful for the Zambian people. For its visitors' convenience, Makeni Mall has many ATMs and other convenient services such as Bureau de Change outlets.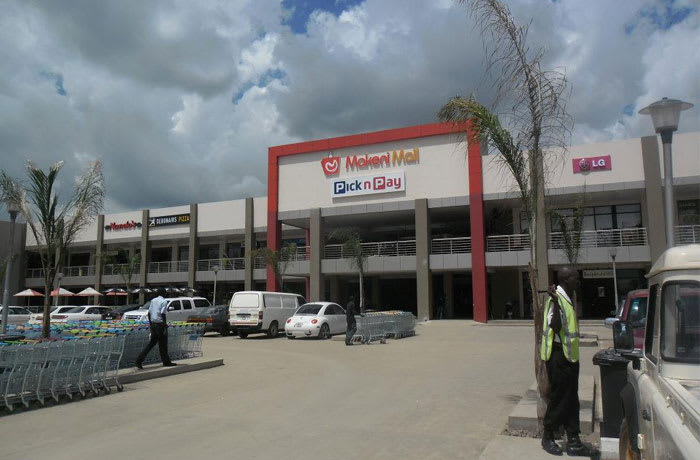 Makeni Mall · Shopping centre and Showrooms