Metro Laundry Ltd
Incorporated on 4th December, 2012, this company has a view to bring positive change to laundry and dry cleaning services in Zambia. Metro Laundry offers unique and quality laundry, dry and steam cleaning services for commercial and domestic customers. Using state of the art equipment, their experienced and dedicated team is on hand to handle all types of garments. The company also offers a 24hr free pick-up and delivery service right to their customers' door step.
Contact details
Metro Laundry Ltd has not updated their information in over a year and these details might be out of date.
Dry cleaning and Laundry services
Metro Laundry Services offers professional and complete laundry solutions to commercial and domestic customers. The company is able to handle all types of garments including uniforms, suits, shirts, coats, jackets, trousers, curtains, duvet covers, sheets and many other textiles.
Using up-to-date equipment, Metro Laundry Services washes, dries and irons their customers' garments as required. The company values its customers' garments and promises to handle all their laundry like they would for their own. Metro is built on the foundation of customer satisfaction with a clear understanding that customers are key stakeholders in its business. The company prides itself in providing a fast, reliable and free laundry pick-up and delivery service to its customers. Metro Laundry Services goes an extra mile to ensure that they offer an excellent and customised service much to the satisfaction of their customers. The company has secured both large and small contracts with a wide range of companies including Chaminuka Lodge, Radison Blue Hotel, MTN- Head Office and various government institutions. Sale points Customers can also access Metro Laundry Services at the following points:
PHI – Mall, next to Pick n Pay
Chelstone – Mataris Pharmacy, Near Chelstone Bazzar
Avondale – Kweshako Shopping Centre
Libala Water Works – Lilayi Road
Kabulonga – Centro Kabulonga Mall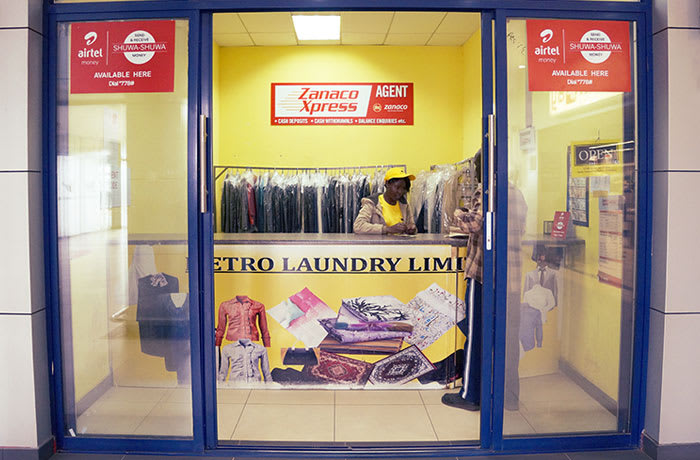 Metro Laundry Ltd · Dry cleaning and Laundry services