Moba Hotel and Convention Centre
Moba Hotel and Convention Centre is one of the largest convention venues in the Copperbelt. This hotel, a mainstay of Kitwe hospitality, has three large halls that can seat up to 800 people, with 50 guest rooms with facilities that include a mini-bar, electronic safe and laundry services. Situated in an eco-friendly environment, the hotel overlooks the pristine country side and is surrounded by over nine acres of lush green lawns, beautifully and professionally landscaped.
Hotel
Moba Hotel and Convention Centre is the perfect escape for those who believe in indulging and pampering themselves. Each modern room includes a TV, a telephone, Wi-Fi, mini-bar, and tea and coffee-making appliances. Air-conditioning units ensure that the guest is comfortable and experiencing hospitality at its best.
Moba Hotel and Convention Centre is modern and spacious, with exquisitely appointed accommodation that includes five Executive suites and three Family interconnected suites. The rooms have king- or queen-size beds, with two single beds in some rooms.
Guests can relax around the swimming pool or in the guest lounge and coffee shop at the hotel. A travel desk is available for those who would like to book activities or tours into the surrounding areas.
Private parking is available. Southdowns Airport is 4.8 km from the property, and Ndola Airport is 46 km away.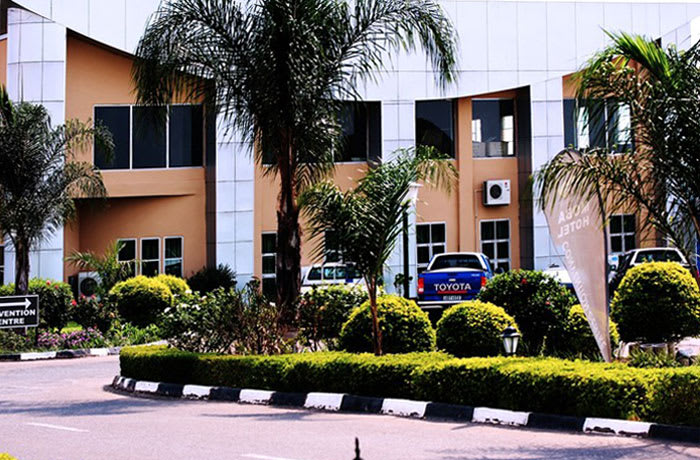 Moba Hotel and Convention Centre · Hotel
Fine dining restaurant
Moba Hotel and Convention Centre provides fine dining with world-class food and service. The restaurant provides a wide variety of local and international cuisine, prepared from fresh ingredients cooked by well-trained chefs who have been recipients of awards from the World Association of Chefs' Societies.
The hotel's watering hole, the Highway Bar, boasts a wide range of international and local beverages.
Moba Hotel and Convention Centre provides elegant fine dining services with high-standard local ingredients and a huge selection of wines, making this one of the best dining experiences to be found in Kitwe. Regardless of the style of food, the setting is excellent for an entertaining evening out. The Highway Bar serves refreshments, and a number of other restaurants and bars can be found within 10 km from Moba Hotel.Menu and specials include:
Lynagh's Beer Cheese
Salsa
Spinach Artichoke Dip
Doc Bill's Pub Pretzels
Ultimate Irish
Spicy Queso Beef Dip
Deluxe Nachos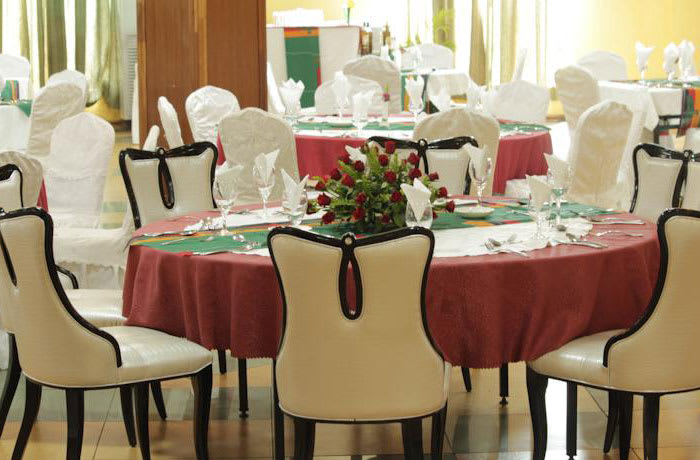 Moba Hotel and Convention Centre · Fine dining restaurant
Function venue
Moba Hotel and Convention Centre is the ideal location for various functions, including weddings, corporate events, birthdays and camps. Up to 600 guests can be hosted in the opulent surroundings, which make for an unforgettable experience with hundreds of your closest friends!
Looking for an ideal place for an event can be exhausting and time-consuming. Moba Hotel and Convention Centre has a team of experts that help with decoration and event-planning, ensuring that clients get value for their money. It hosts family reunions, cocktails and special festivals. A cash bar and spacious green gardens for BBQs also makes it the perfect place for friends to escape their busy lives and just let loose.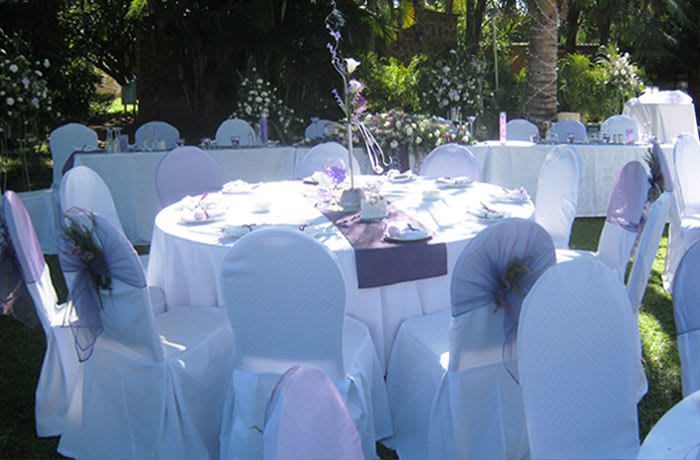 Moba Hotel and Convention Centre · Function venue
Conference venue
Moba Hotel and Convention Centre provides three-star service at world-class standards. It is an ideal place for large conferences, containing three halls, the largest having a seating capacity of 800. With so many people who need to see what's being presented, they will arrange for visual aid equipment gratis!
The hotel supplies free visual aid equipment which includes flip charts, flip stands, projectors and LCD screens.
Moba Hotel and Convention Centre's conference facilities are spacious and air-conditioned. They are ideal for business meetings, seminars, product launches, exhibitions, and presentations. The hotel also provides hot beverages, snacks, lunch buffets, soft drinks and mineral water for attendees. Moba Hotel has a team of experts that ensure the client's programme runs according to plan by handling the necessary technical support.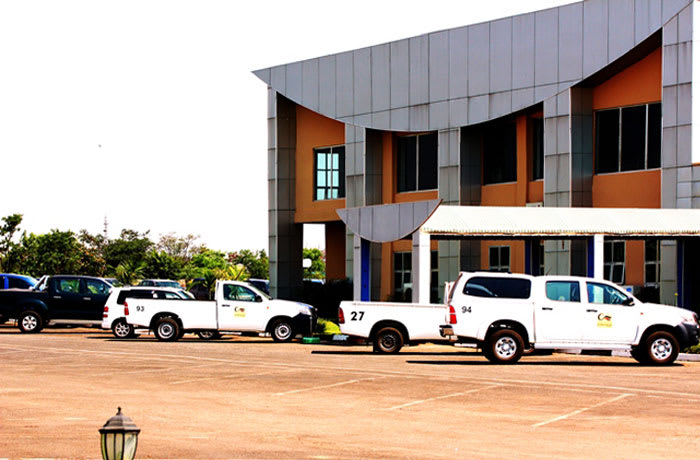 Moba Hotel and Convention Centre · Conference venue