This is a one stop shop for all your mobile phones, tablets, computers, gaming consoles and accessories. Mobile Monsters are authorised distributors of major brands like Samsung, Hauwei, Techno, Apple, HTC and Vodafone. Deliveries available to anywhere in Zambia at a minimal fee. The company supplies quality genuine products and all handsets carry a full one year warranty. Mobile Monsters also supplies quality memory cards, flash disks, chargers, batteries, headsets (including bluetooth), Play Station pads and more.
Telephones and Mobiles
Mobile Monsters offers mobile phones that are genuine and come compatible with 1, 2, 3 and 4 sim cards, giving the user the convenience of using more than one network per phone. The company is able to make deliveries throughout the country at a minimal delivery fee. Products are guaranteed and are sold at competitive prices.
Mobile Monsters also do all kinds of phone repairs and screen replacement. The company provides an excellent pre and after sales service on brands. Mobile Monsters supplies mobile phones and watch phones from the following leading phone brands :
Nokia
Apple
Samsung
Blackberry
Huawei
HTC
Sony Ericson
LG
Phone and computer accessories in stock
Memory cards and flash disks
Batteries and chargers
Headsets, including for bluetooth
Play Station pads and memory cards
Play Station accessories
Laptop bags
PC speakers
DVD writers, hard drives and modems
Mouse and keyboards
Other products
MP3 players and ipods
Digital cameras and printers
Play Station 2 and 3
Tablets and laptops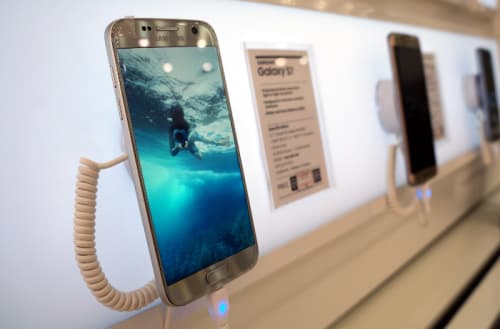 Mobile Monsters · Telephones and Mobiles