Mukuni Park and Curios
Mukuni Park and Curios is a great market for the perfect gifts. The curio market is in the centre of the tourist capital, where you can shop for gifts and souvenirs from Zambia and in the process support the industry at the grassroots level. It's a gem of an African bazaar. For decades this place has been a major tourist attraction and it provides livelihoods for hundreds of people from Livingstone and the surrounding areas. The craftspeople are happy for you to shop around and to bargain!
Arts and Crafts
At the park, Shoppers and vendors can interact over the perfect Zambian gift in the relatively new purpose-built market shopping mall which was created in appreciation of the cultural value of the site and the people that have used it over the years. Craftsmen recommend you walk through the entire market before buying.
Gift choices in Livingstone include various indigenous artefacts, including carvings of human figurines, animals, leather goods, bead works, drums, spears and walking sticks, all created by local artists and craftspeople using local raw materials.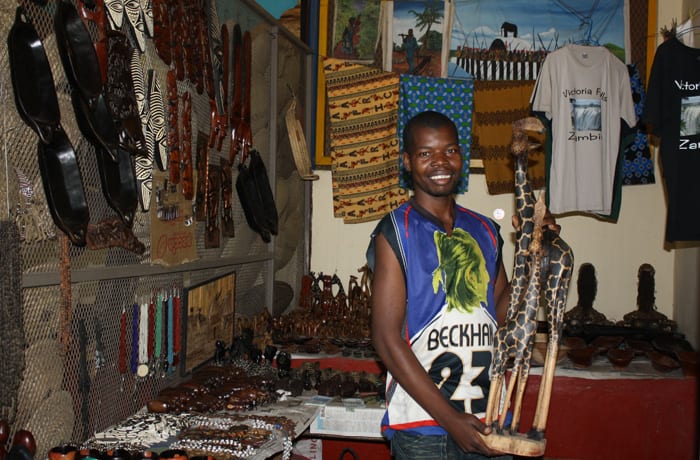 Mukuni Park and Curios · Arts and Crafts
Place of interest
Mukuni Park has a remarkable history. In that year the Paramount Chief Lewanika of the Lozi people of western Zambia visited the Victoria Falls for the official opening of the Zambezi Bridge. It was at Mukuni Park site that he mounted an exhibition of Barotse arts and crafts for his meeting in Livingstone with the Duke and Duchess of Connaught.
The Chief decreed that the site should be kept as an open access area for African people who then had restricted access to the new settlement of Livingstone, which was reserved for European settlers. The site became known as the Barotse Centre and it has been used for more than 100 years as a trading area for crafts, and as a green market. The permanent market stalls were built relatively recently.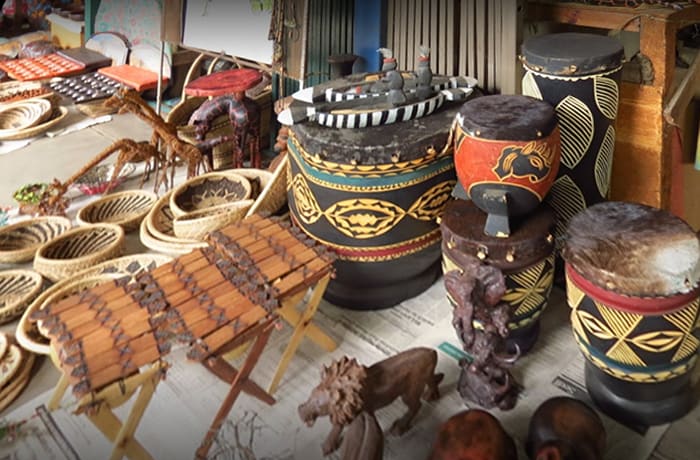 Mukuni Park and Curios · Place of interest